Much of our paint is still in great shape.  Most of it is between 3 and 4 years old.  But we had a few areas that needed touch up on the outside.
As you would expect, some of the wood used for the exterior trim, expanded or contracted over the first couple of years and cracks appeared.  Our painters did a bang-up job touching it all up.
Our 2nd story shingle stain had faded a remarkable amount for the relatively short amount of time they'd been in the sun.  So we had them redone using a different product.  Here you can see the contract between the new pain and the old, showing how much it had faded.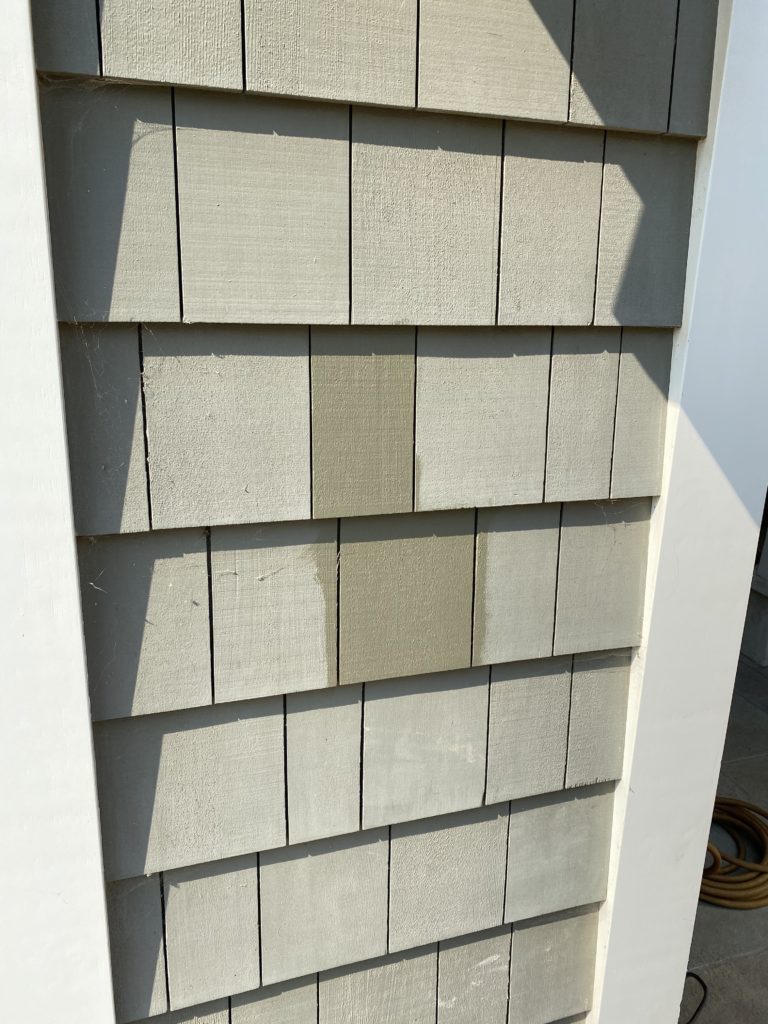 We expected to have to redo the shingles every 5 years.  In this case, they only lasted about 2 1/2.  Hopefully the new product lasts longer.
We're about due for some interior touch-up, but we've been putting it of until we feel more comfortable having people in the house for an extended period of time.