I've been wanting a workbench in the garage for a while, and the floor was starting to get stained just from the cars.  We started our makeover by doing an epoxy coat on the floor.  Here is the before: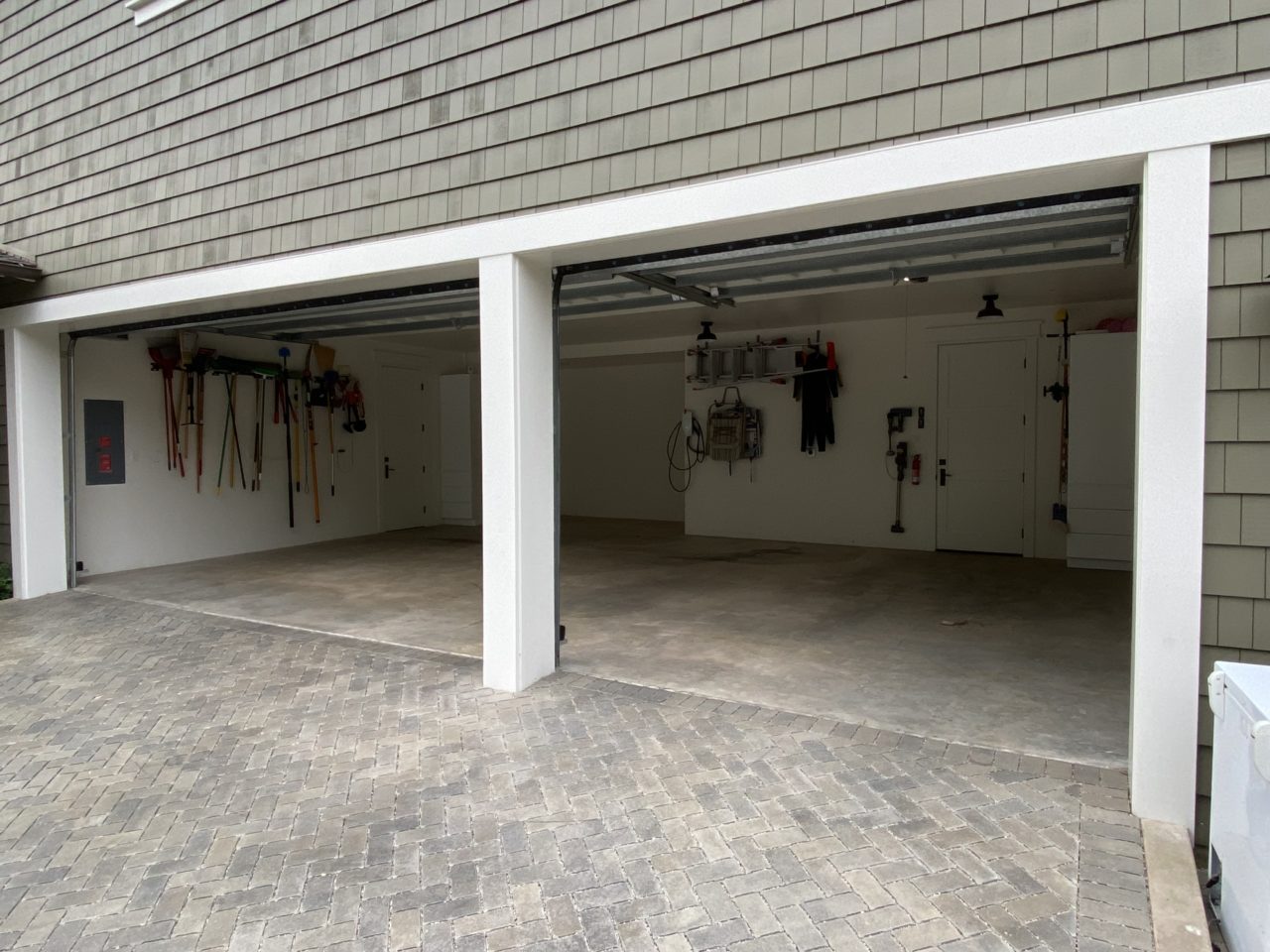 The process was surprisingly complicated and thorough.  They started by grinding down the entire floor, grinding out any cracks, and then filling them.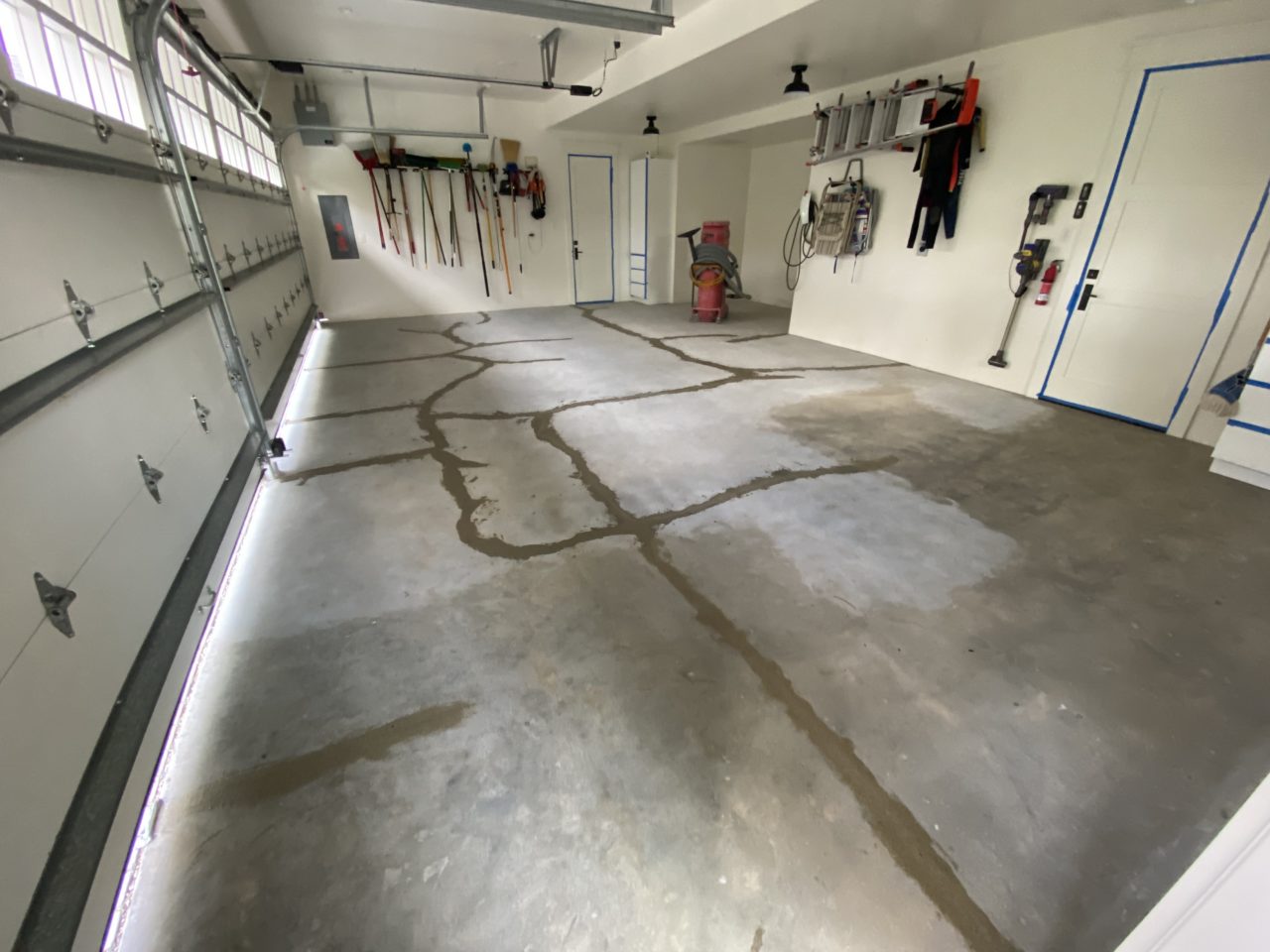 Then they ground the fills down, cleaned the floor really well, and literally poured and squeegeed the epoxy down.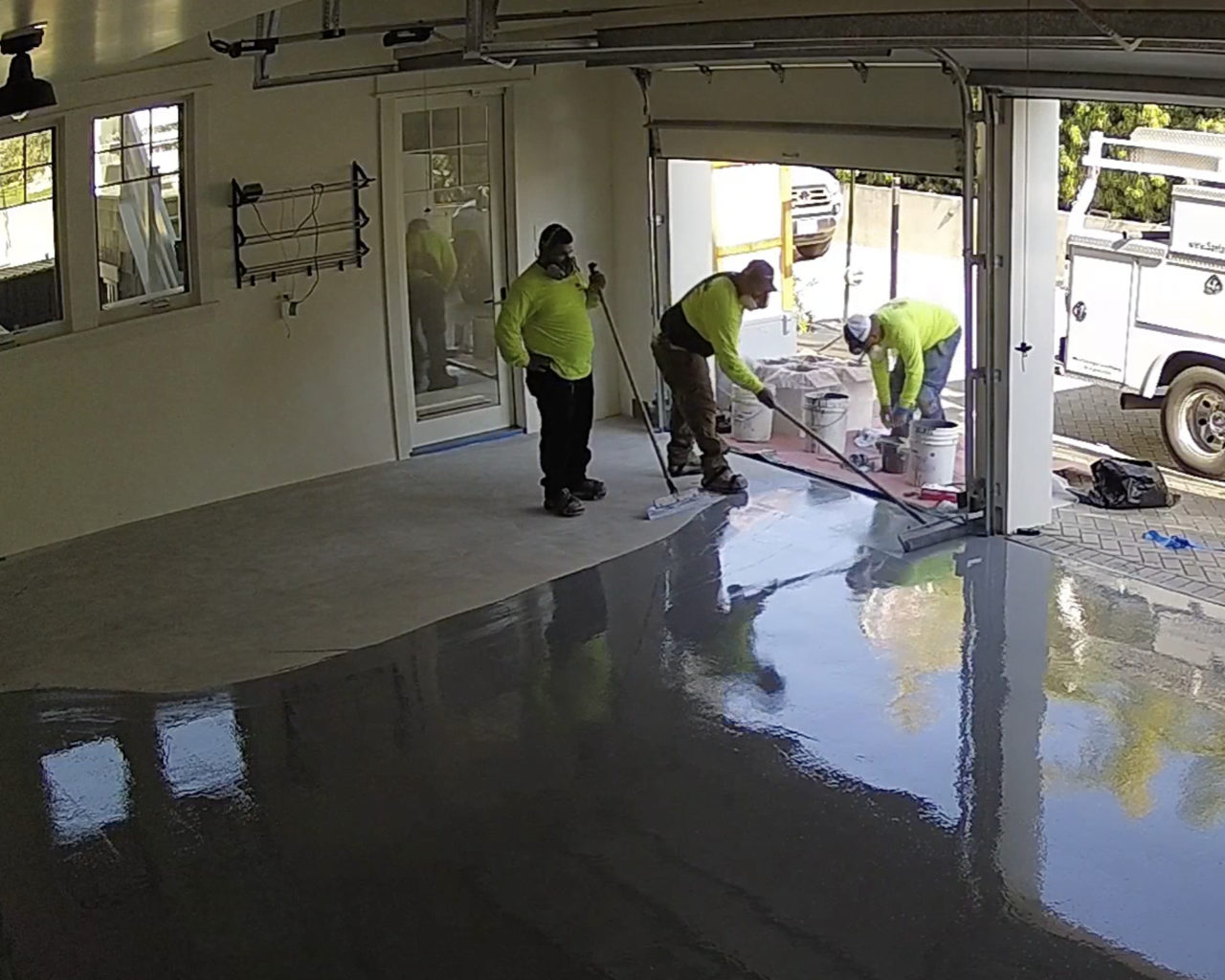 With the epoxy still wet, the covered the floor in the decorative flecks.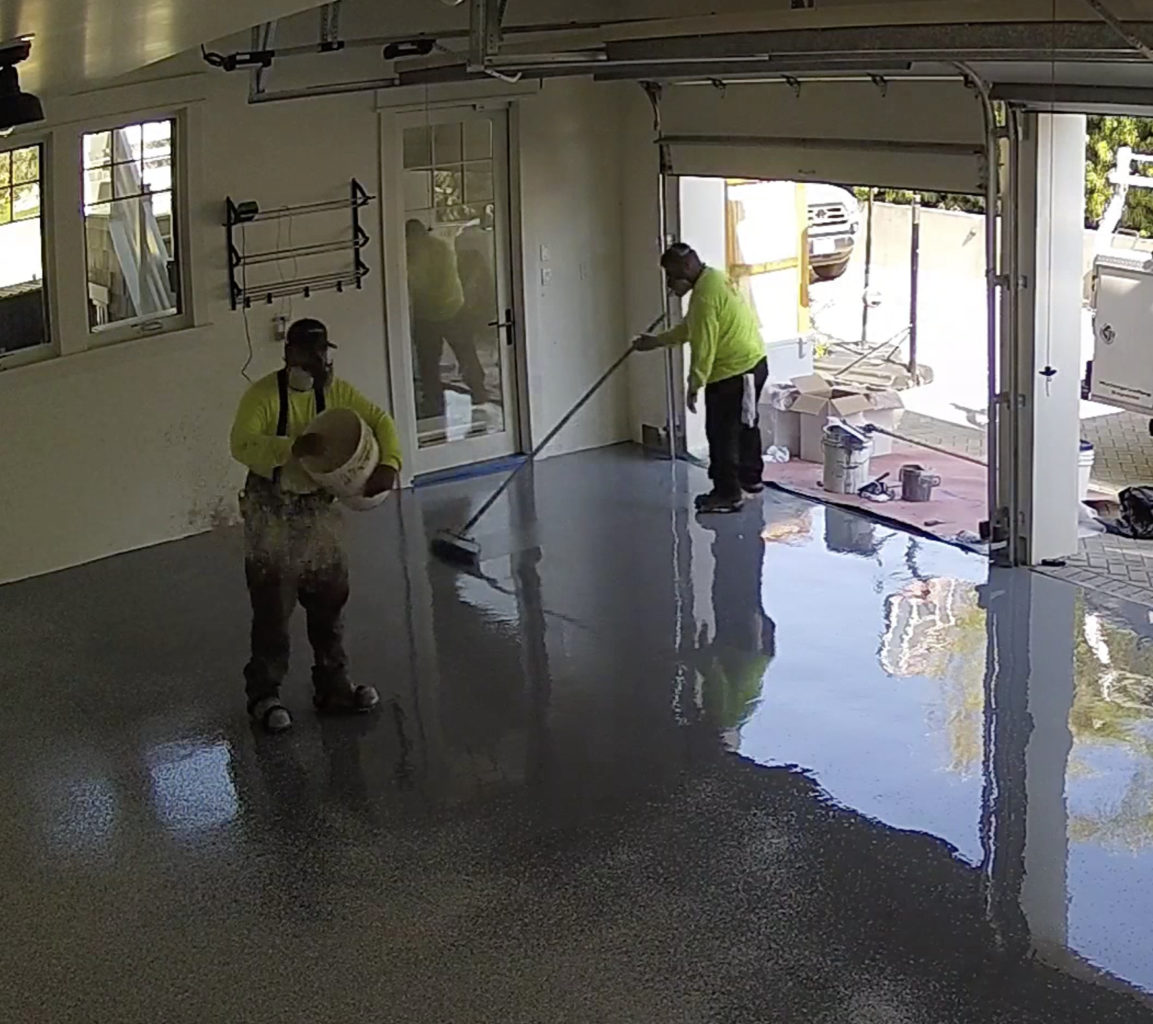 Once the epoxy was dry, they cleaned off any loose flecks, and then added a top seal coat.  The end result is beautiful.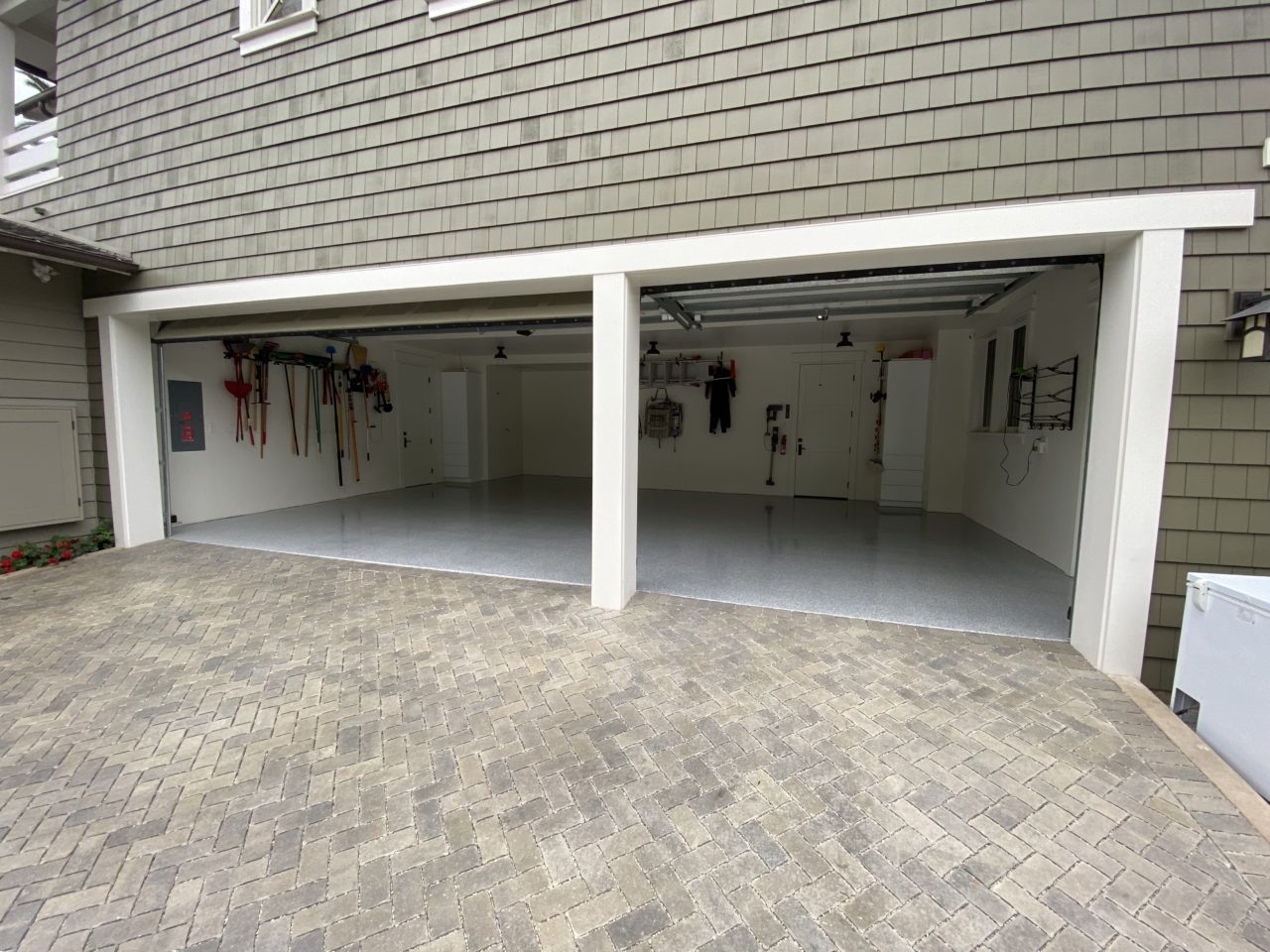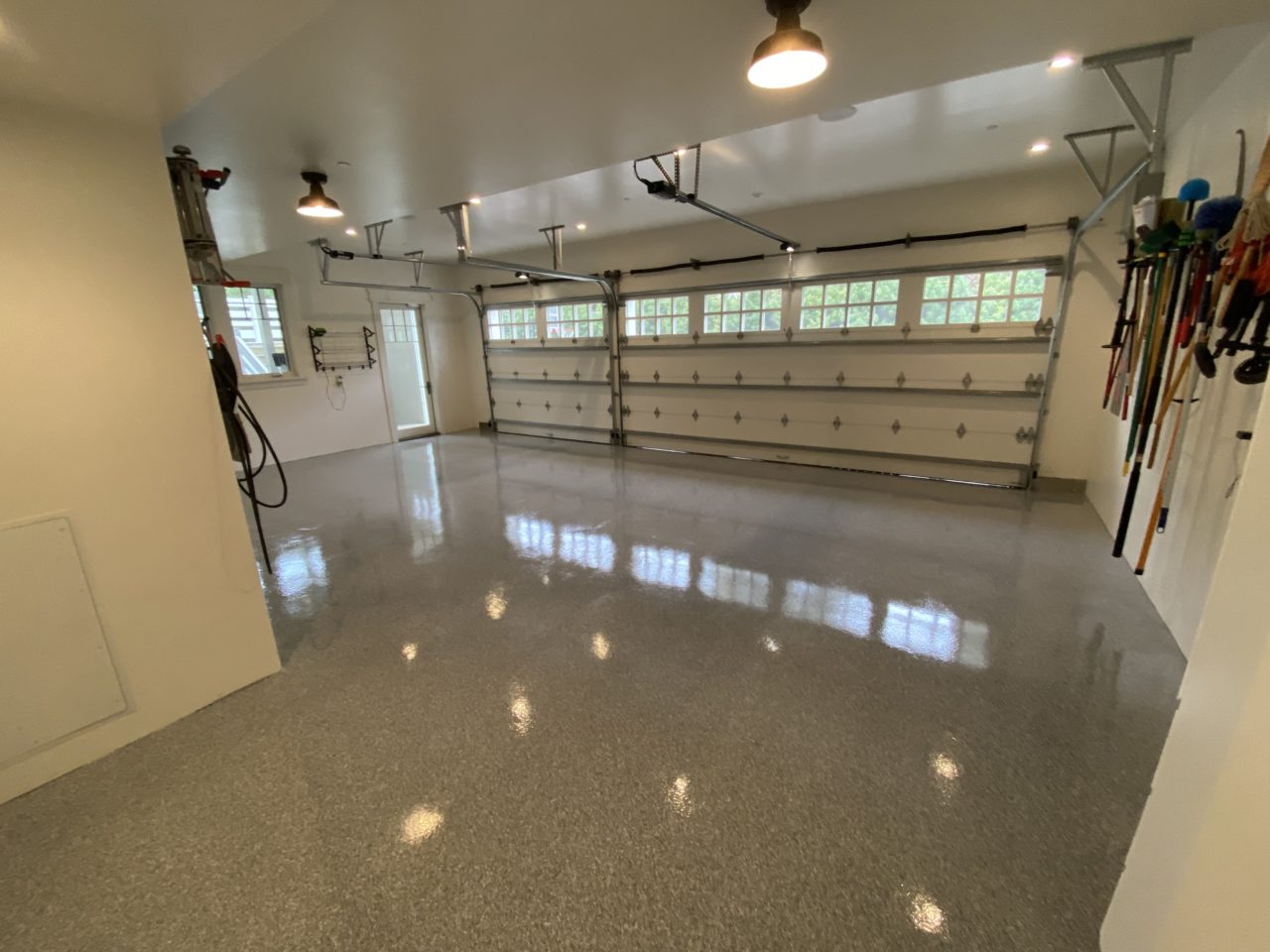 From there, we added some built-in shelving, and a workbench shelving combo.