Building a house is an exercise in financial exhaustion, so when we finished construction we weren't exactly in the mood to spend a lot of money on quality art.  We mostly just hung what we already had, some of which was very nice, and other just stuff to hang on the walls.  We've add a piece here and there but recently we purchased some original artwork from a former neighbor, and friend.  3 of the 5 pieces were for our outside space, and it makes a very big difference in how finished it feels in the back yard.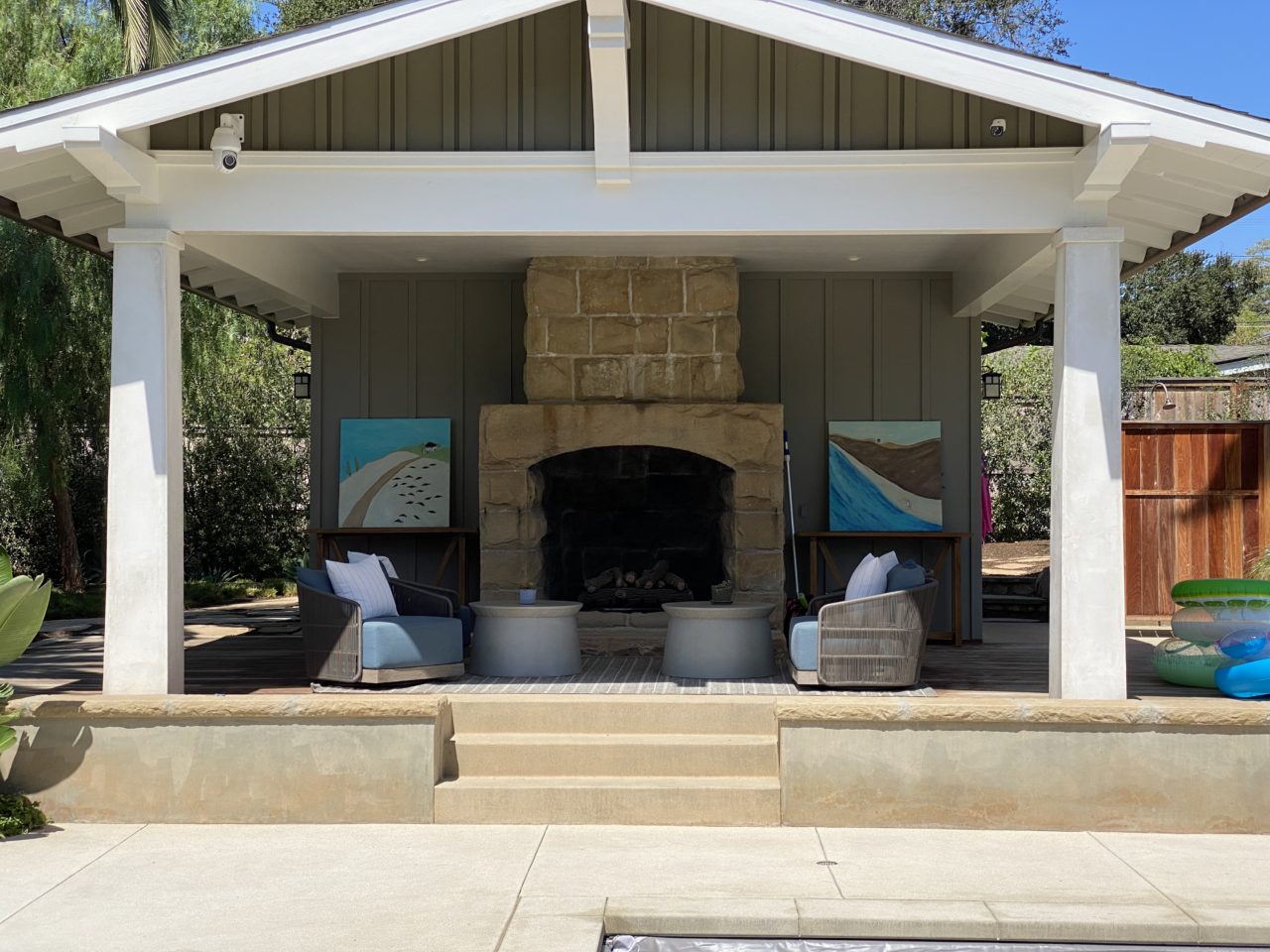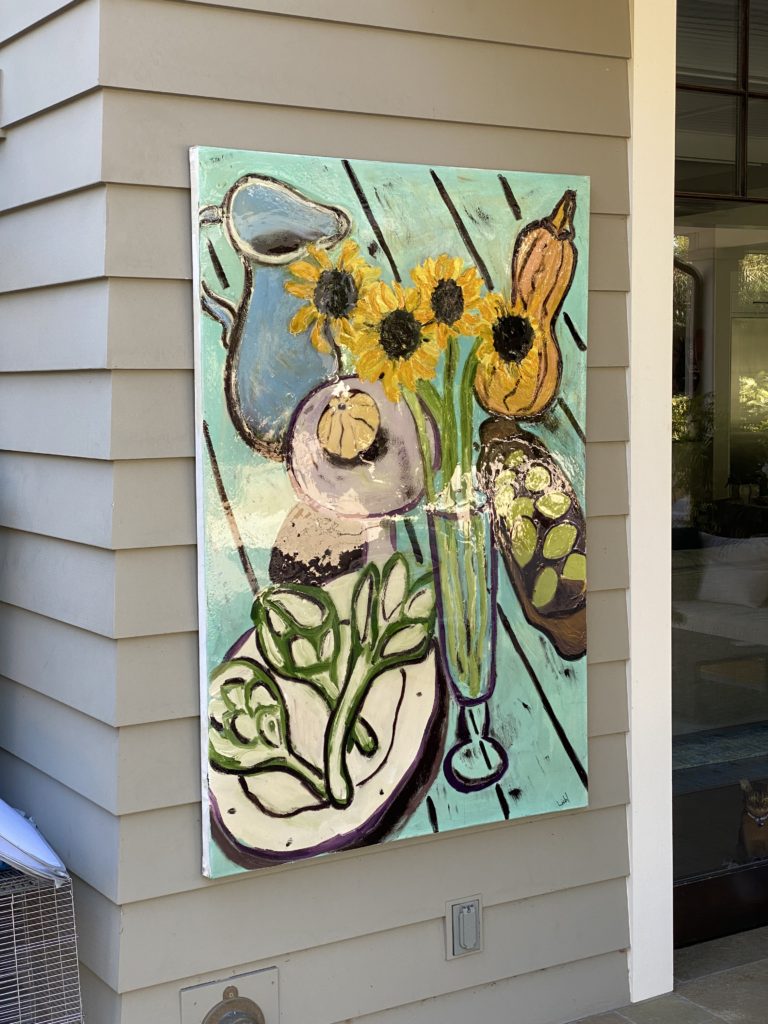 We also bought a nice piece for our guest bedroom.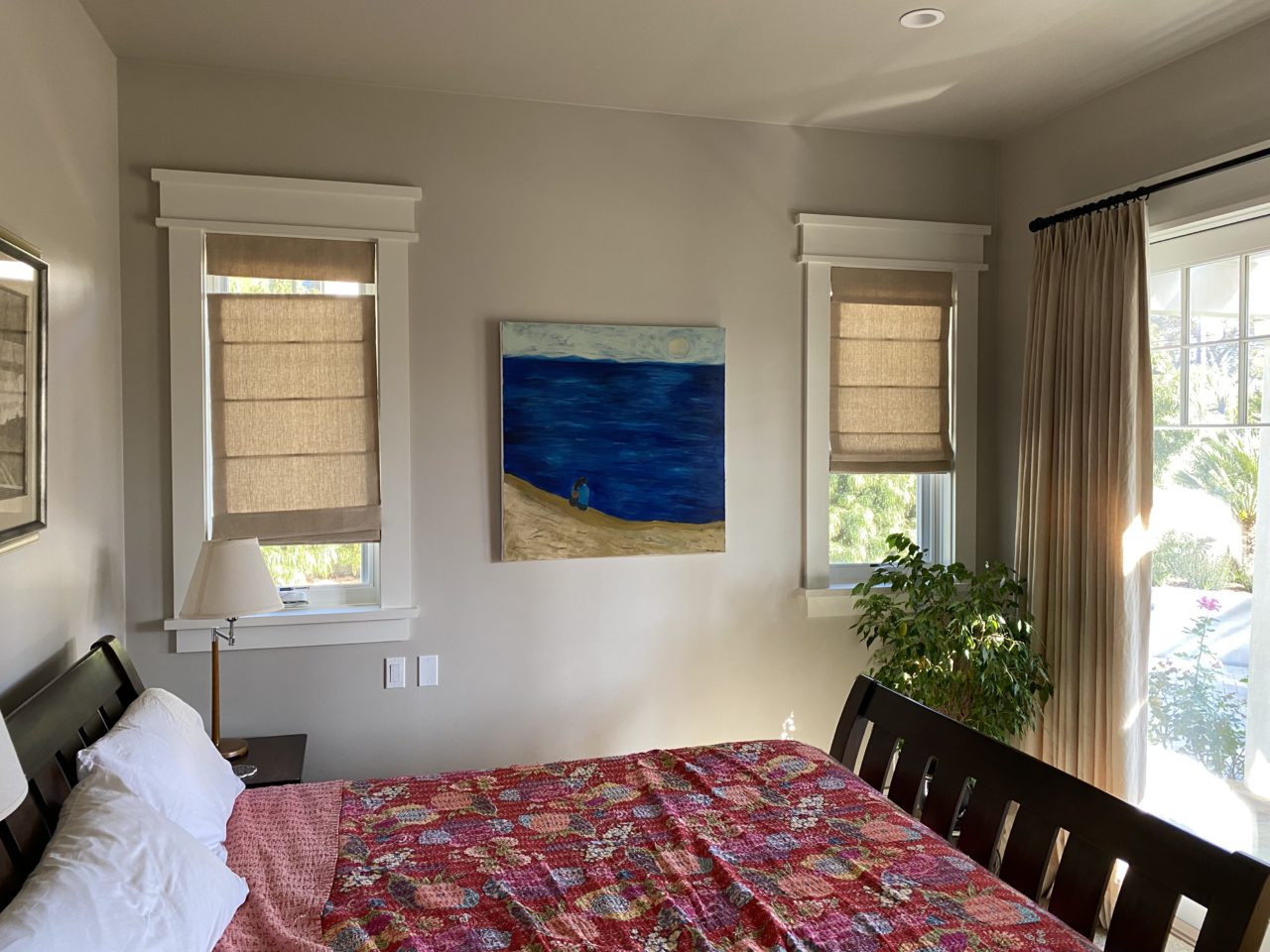 We've got more to go, but I think finding the right artwork is supposed to be the fun part, so we'll take our time. We've been to a few art shows, galleries, and Sunday art walks in the last month, enjoying the process.