With a large and beautiful central stairwell in the house, we needed something grand in terms of lighting. When we were finishing the house originally, we really just slapped three lights together into a fixture; it wasn't very impressive.
Given the tall nature of our stairwell, we needed to build a platform to allow for the installation.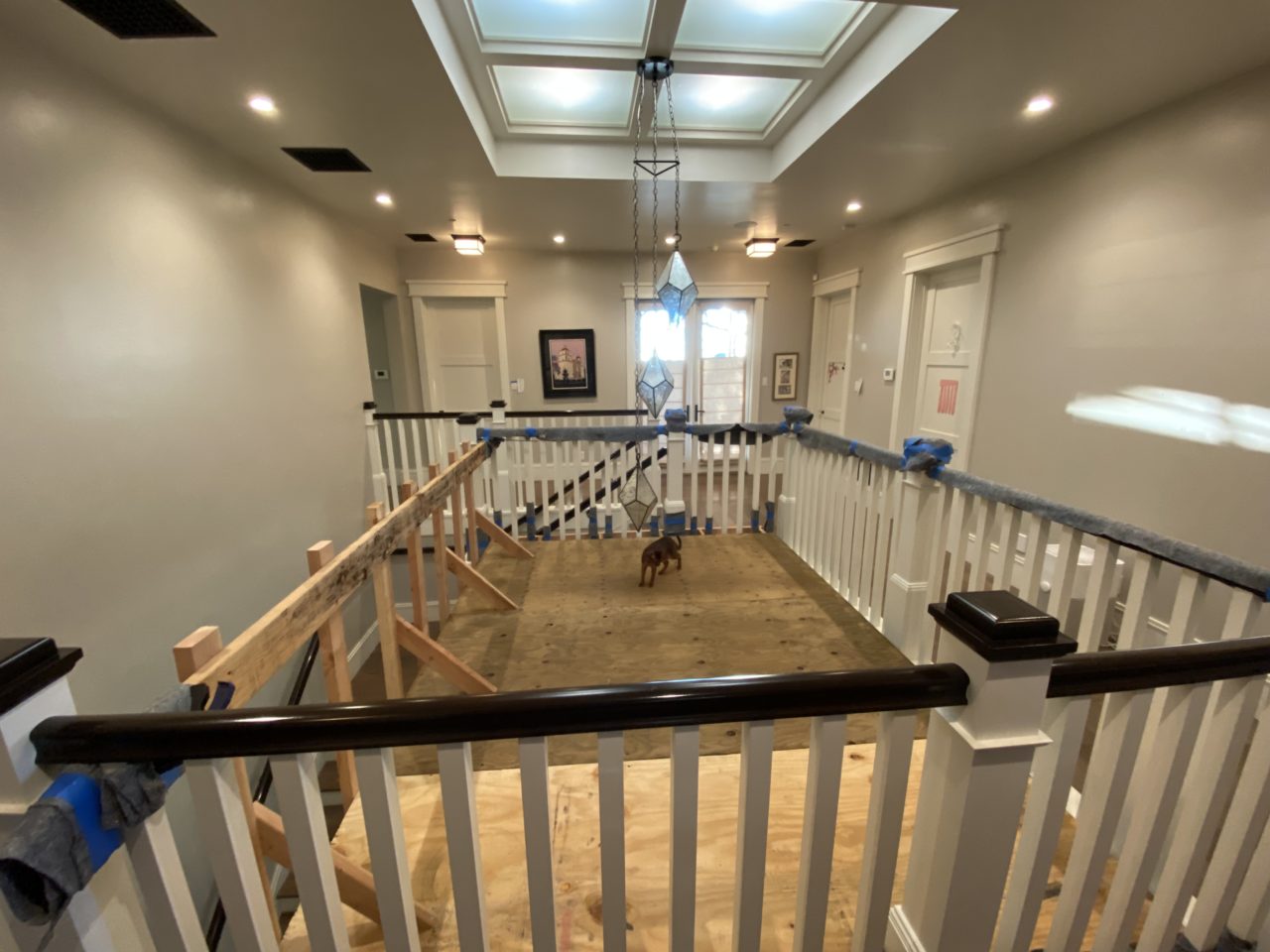 Our designer found an artist that fashioned a gorgeous chandelier out of brass and hand blown glass. We are just thrilled with the result.