We've had a porta-potty for the duration of construction.  Finally, after more than 18 months without a proper toilet here, our toilets are all plumbed in and working.
But, I realized last weekend, after visiting a friends construction site, it didn't have to be this way.  They simply made their own outhouse, and probably saved quite a bit of money on the porta-potty rental.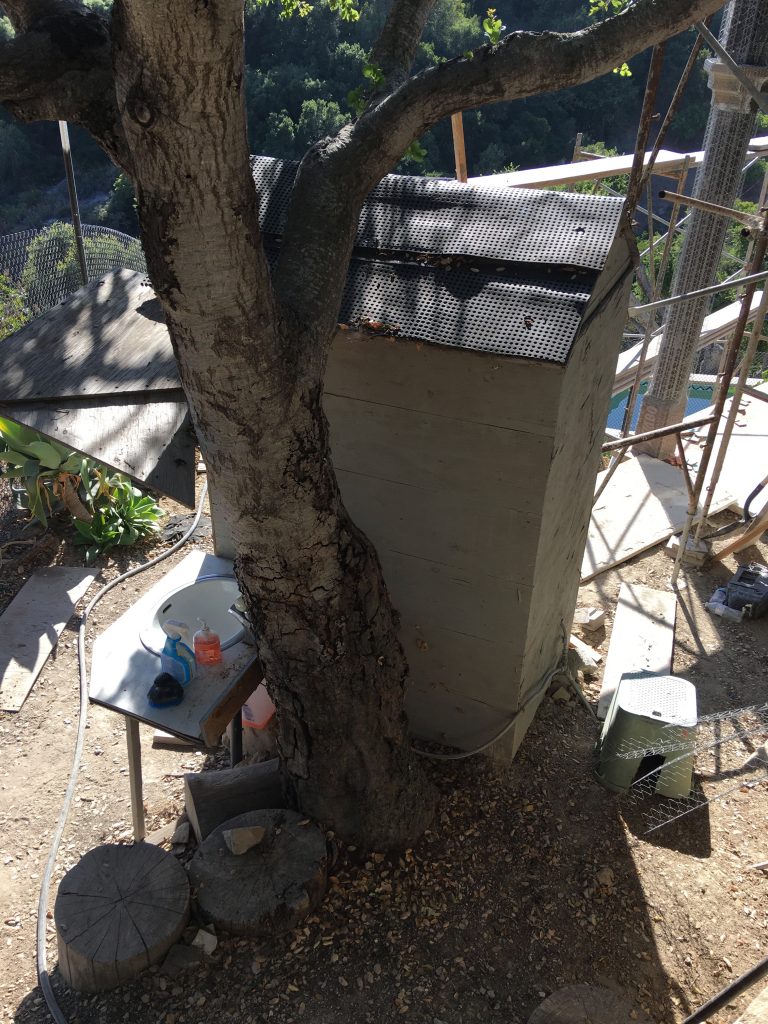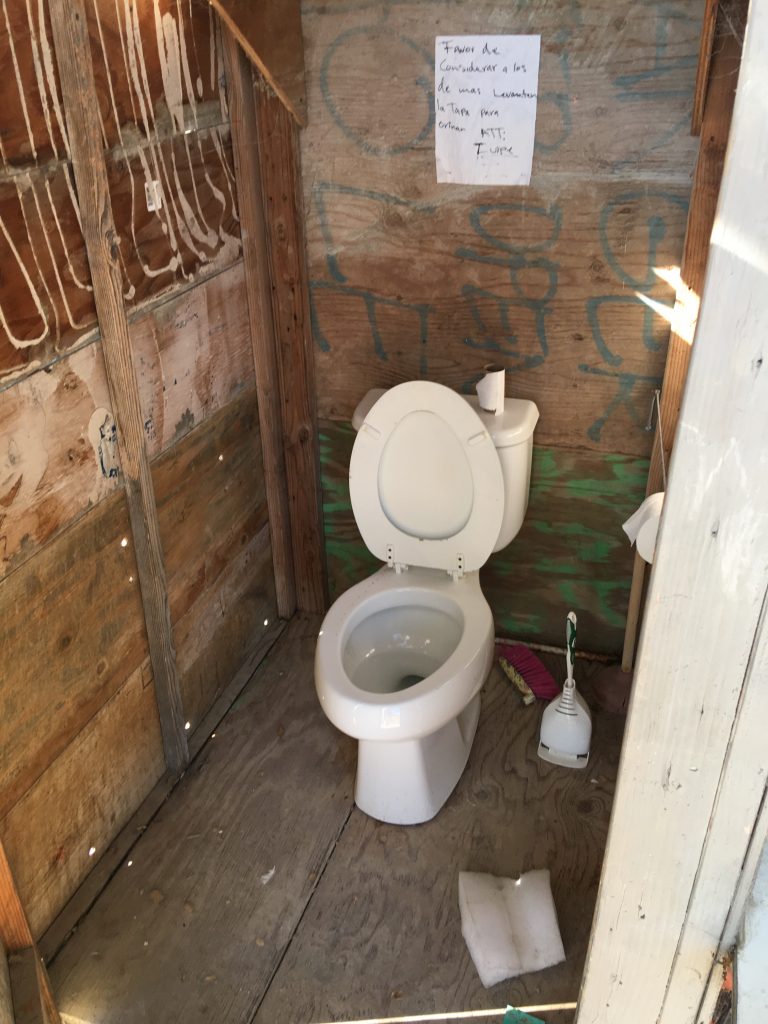 They even added some Moroccan style (like their house) to the vent holes.