One of the projects we punted on as we reached the end of our new house build and landscaping was the landscape lighting.  Absolutely everything on this probably was taken down to the dirt, except two oak trees, an old fireplace, and 6 palm trees that were already here, but got moved around.
So when everything was done, we had no landscape lighting.  We got buy for about a year with just a few simply battery operated motion lights, and solar landscape lights, but it was less than idea.
In the last couple of weeks we have installed a complete landscape system all around the house.  It includes area lights for the walk ways, two gorgeous post lights at the sidewalk for our front walk, up lighting in our plam trees, and puck lights along our driveway wall.
The lighting strings are organized in six zones, each connected to separate transformers, which are plugged into Lutron Homeworks QS controlled outlets.  This means that we can turn the different strings on and off via the Lutron system, and we an also dim them through the 110v right through transformers; we weren't actually sure this would work.
In all, the total load for all the LED based landscape lights is only 250 watts … just a few of the old incandescent style bulbs.  But I find that running it at about 30-40% power is sufficient, so we are probably pulling just 100 watts or so.
Here is the front of the house.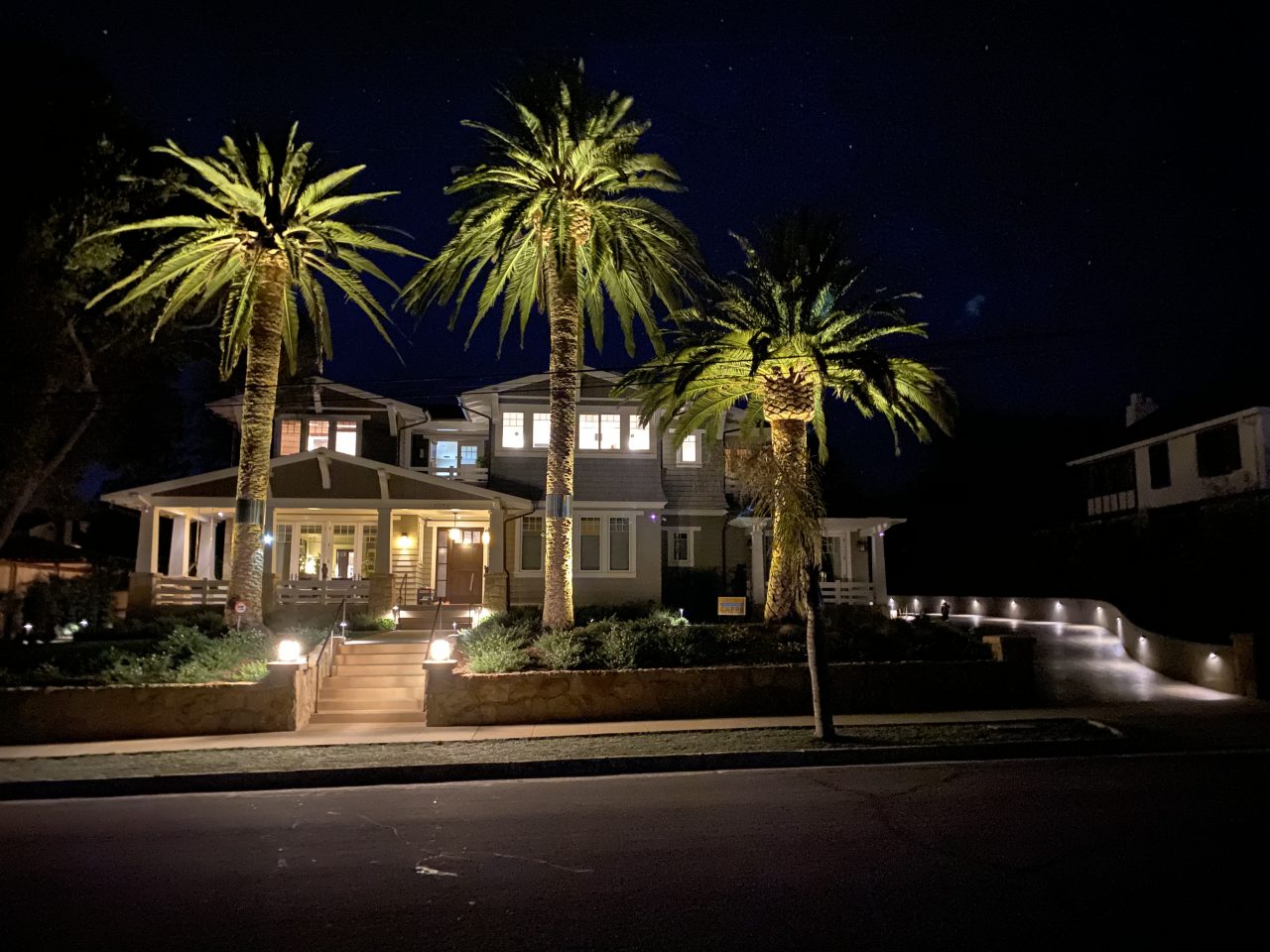 The driveway.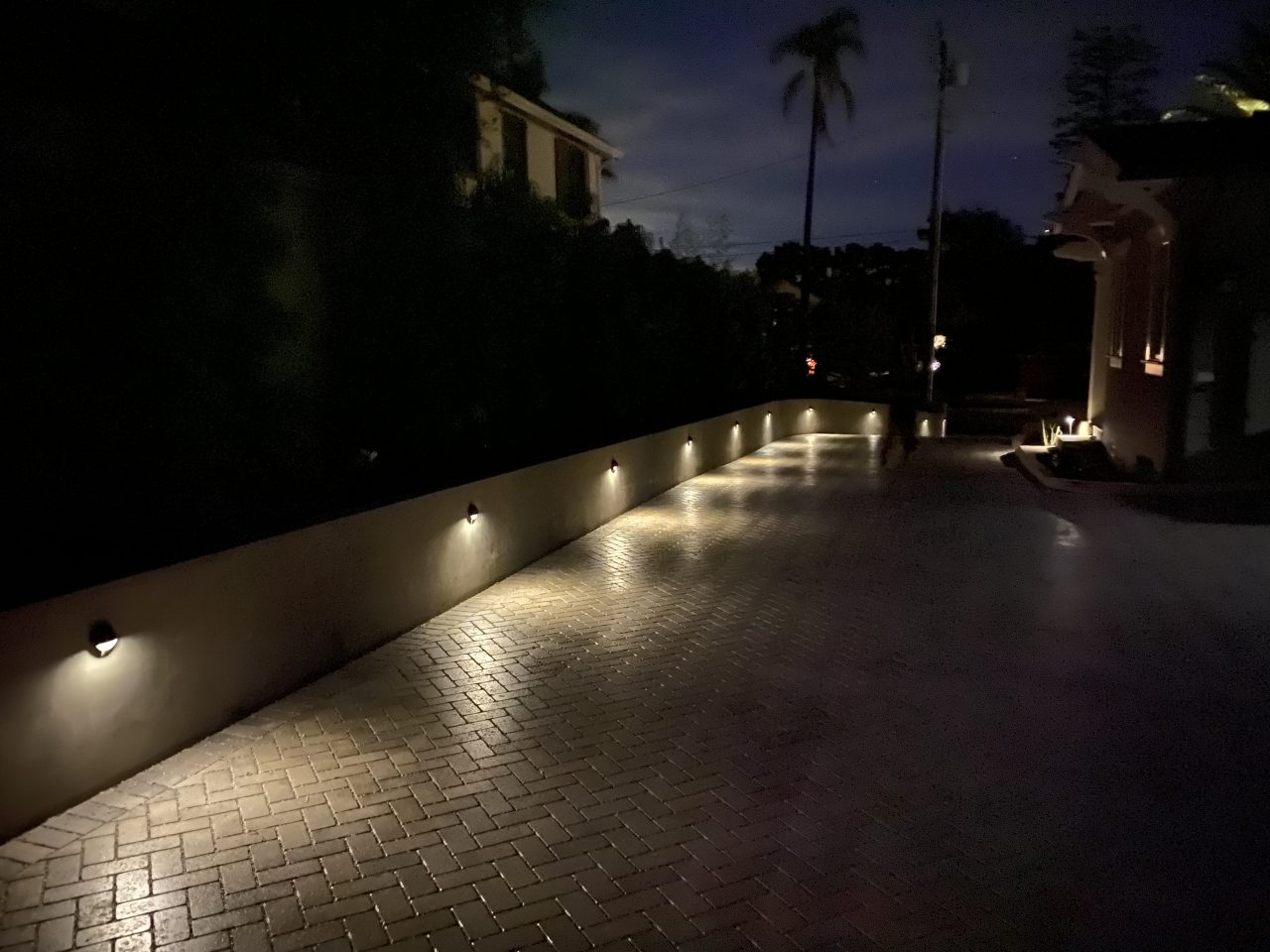 And the back yard.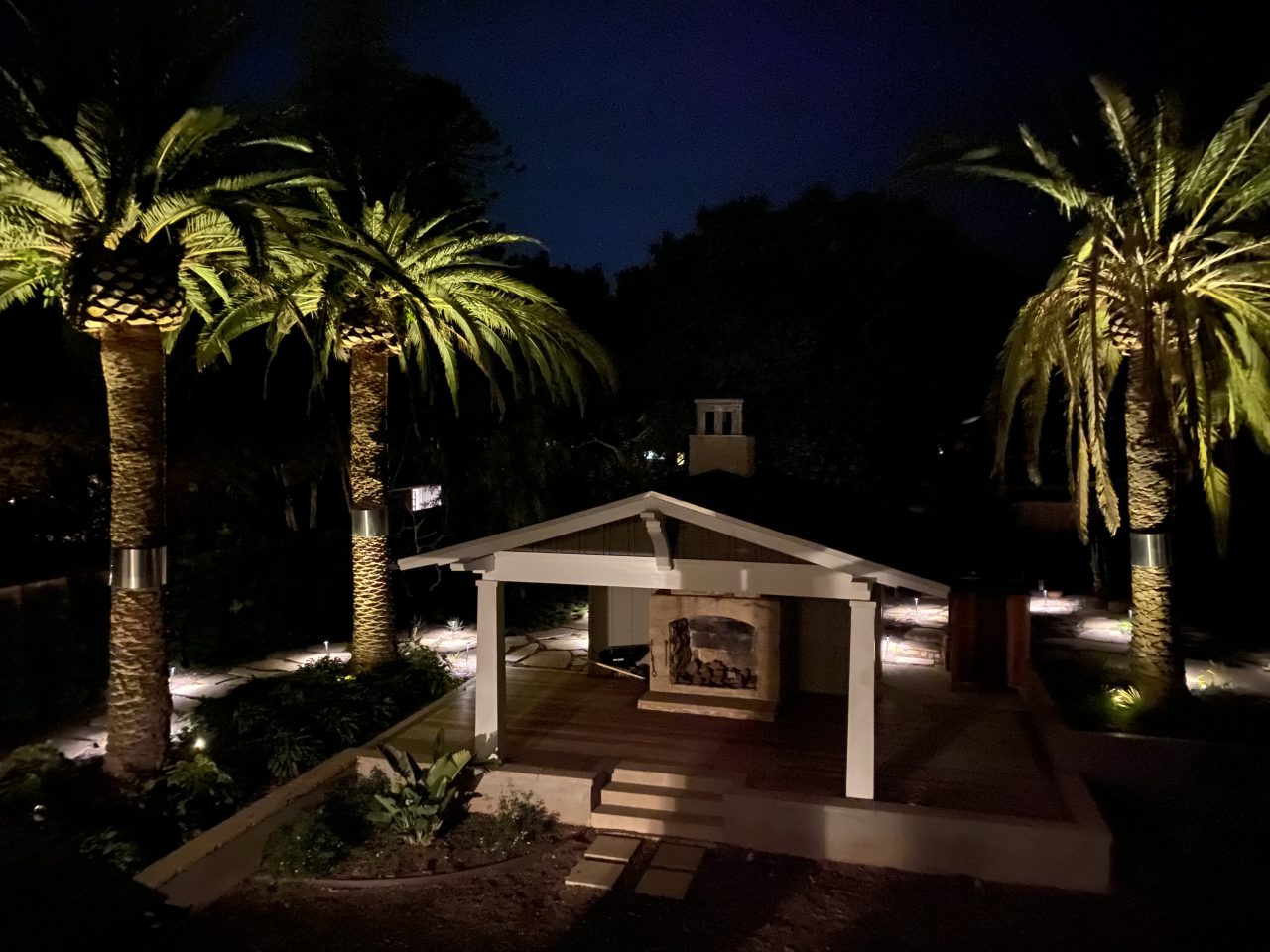 We finally have some light around our garbage can area so we can take out the trash at night.