It's been about six months since I've updated our blog, and about 8 months since we received our final sign-off from the City.  As with any project, there are always little things left to do.  We did pull back some small items towards the end as we had construction fatigue, which also accounts for our break in work.
After a good summer and fall, we started some more projects.
When we tore down the old house on our lot, we were able to recover some nice old redwood.  As we previously mentioned, we built a table and bench from the old wood that turned out fabulously.
We've been able to use the wood on to some other projects as well.  First is this gorgeous display case for our 2nd floor hallway.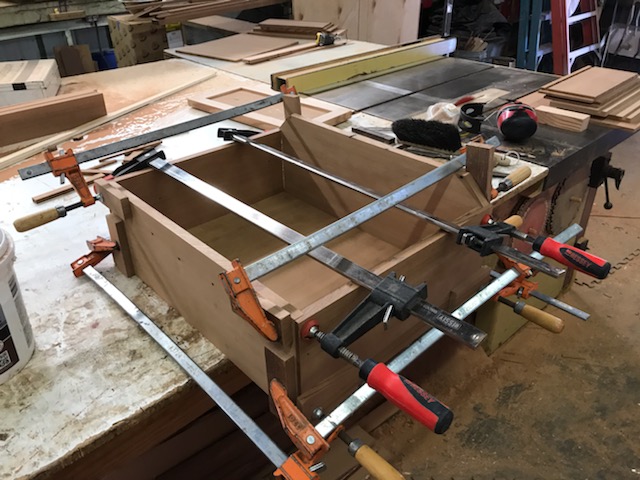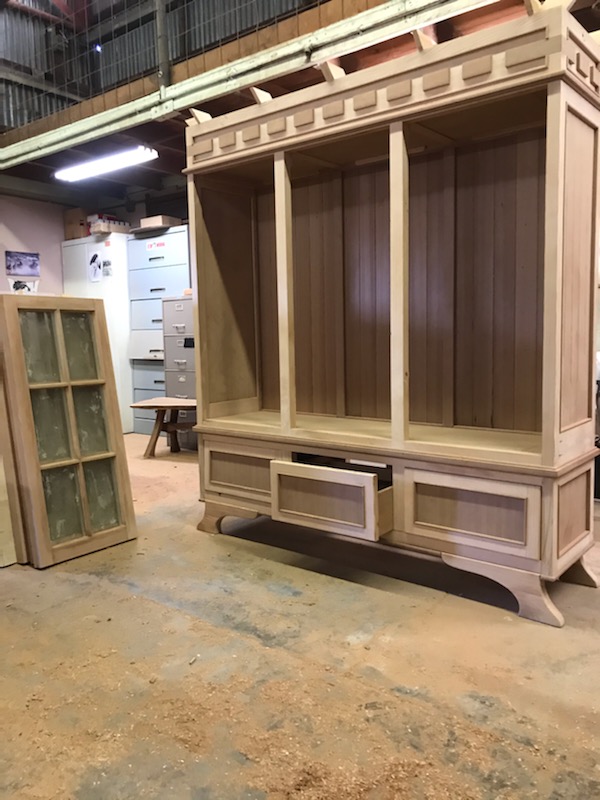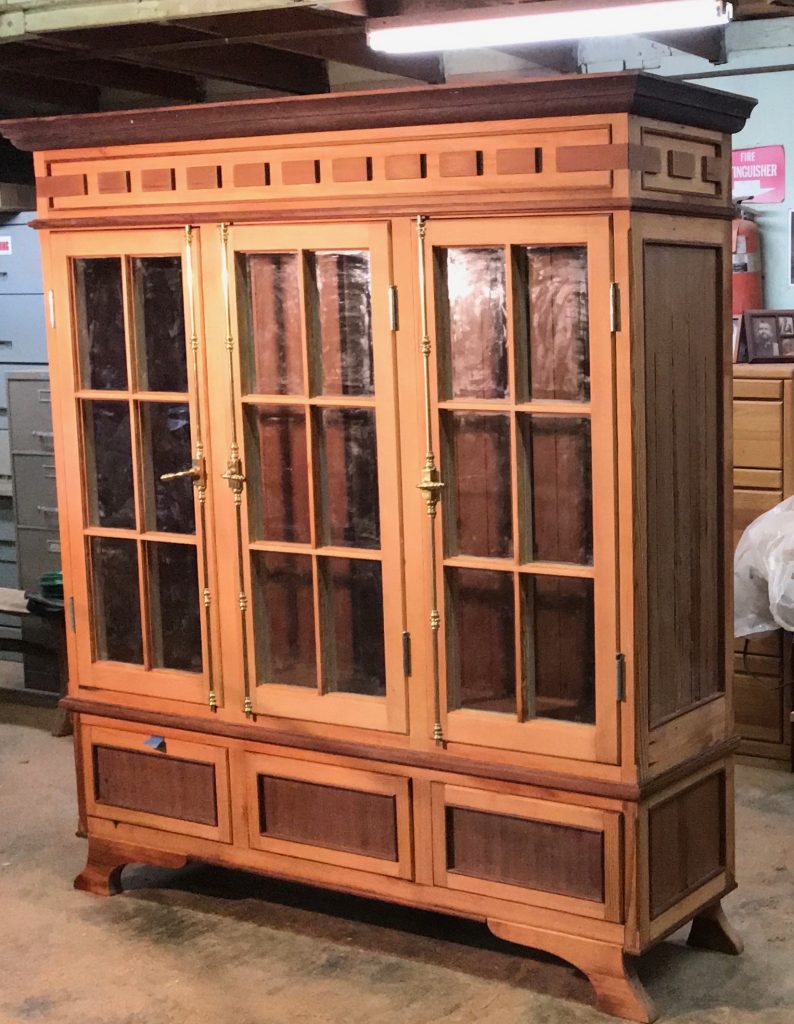 Second, are our vegetable beds in the back yard.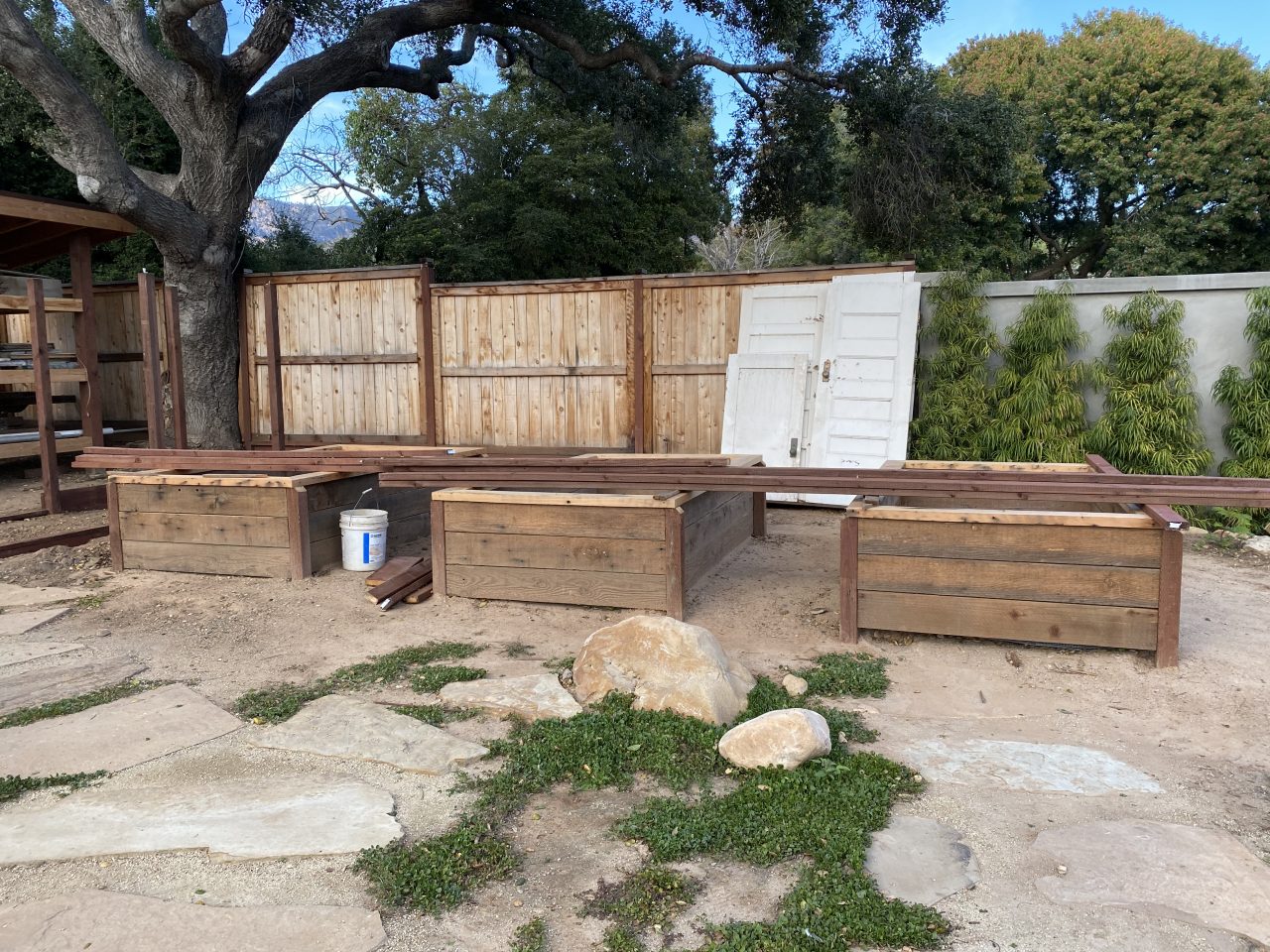 Now we just need the dirt!  Other than the new treated 4×4 posts, the bed is made of old rough-sawn floor joists we pulled out of the old house.
We have also started on a chicken coop.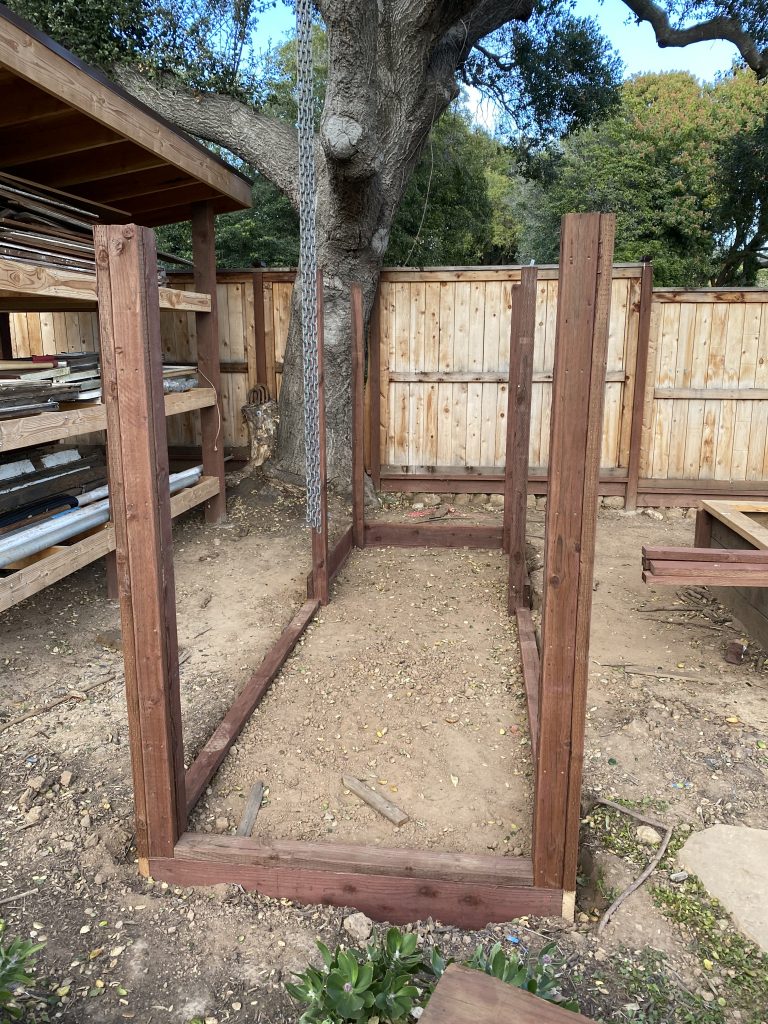 The coop house will be sided with the old redwood fence boards we recovered on and around the back property line.  Here is our slowly dwindling wood pile.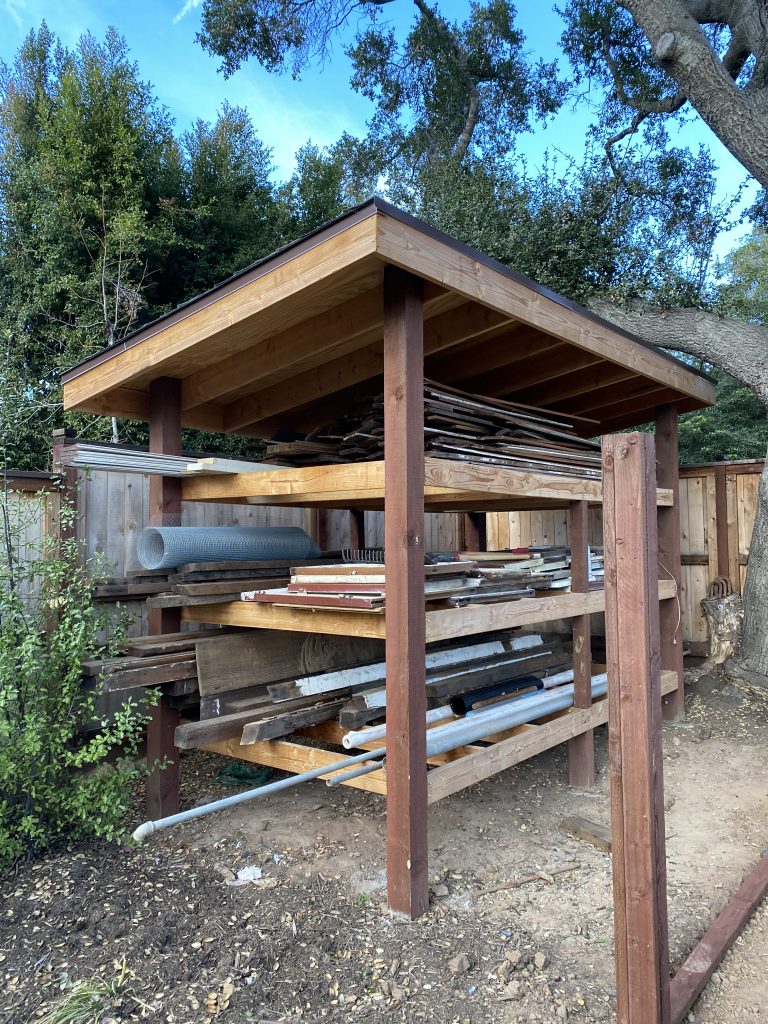 We've probably used half the recovered materials at this point.  We are also going to build a little potting shed using some of the wood and a some of our old windows, and build a decorative cover for our bio-filtration basin.