In June and July we added an outdoor BBQ counter which pretty well completes our pool area hardscape.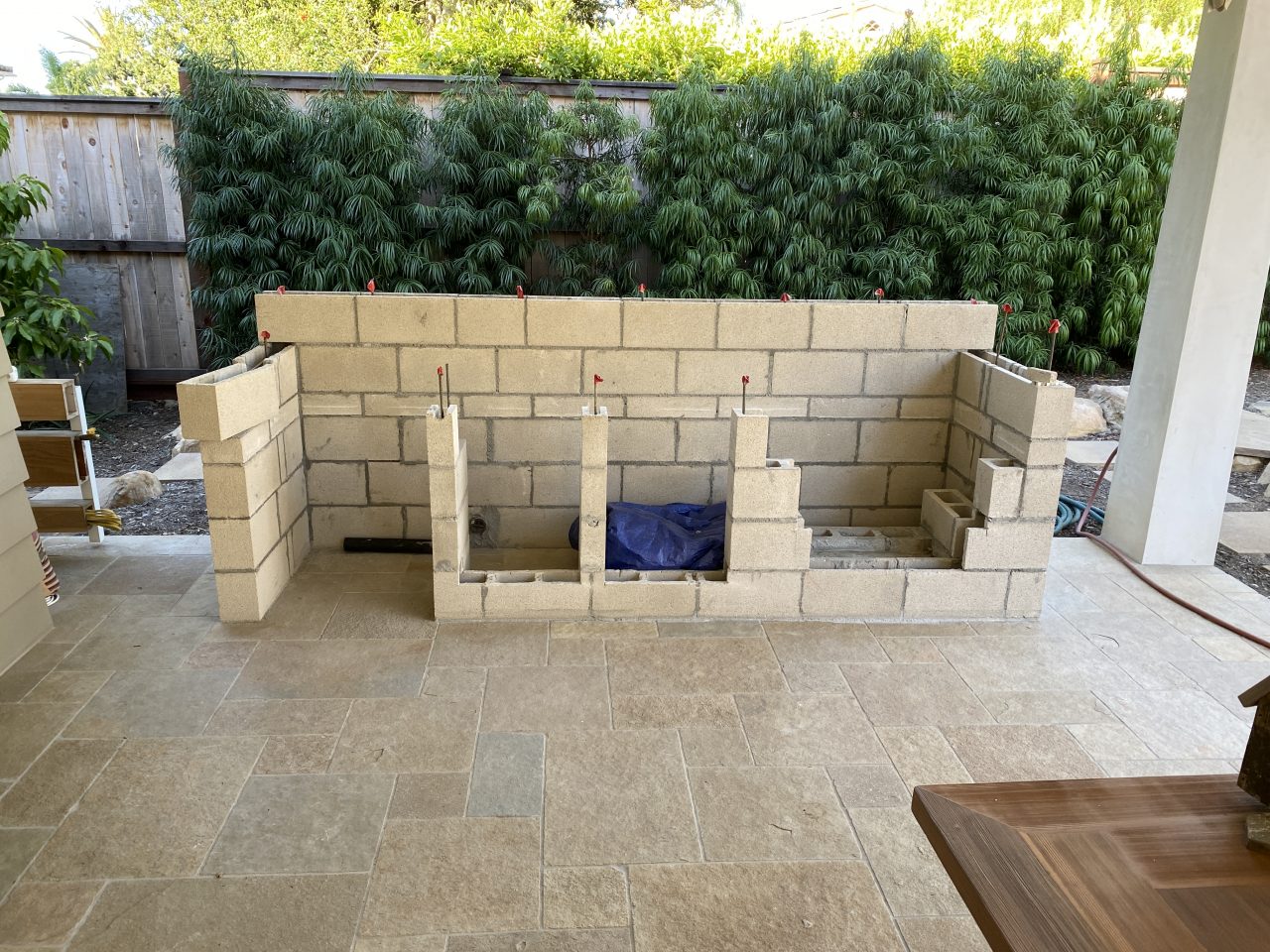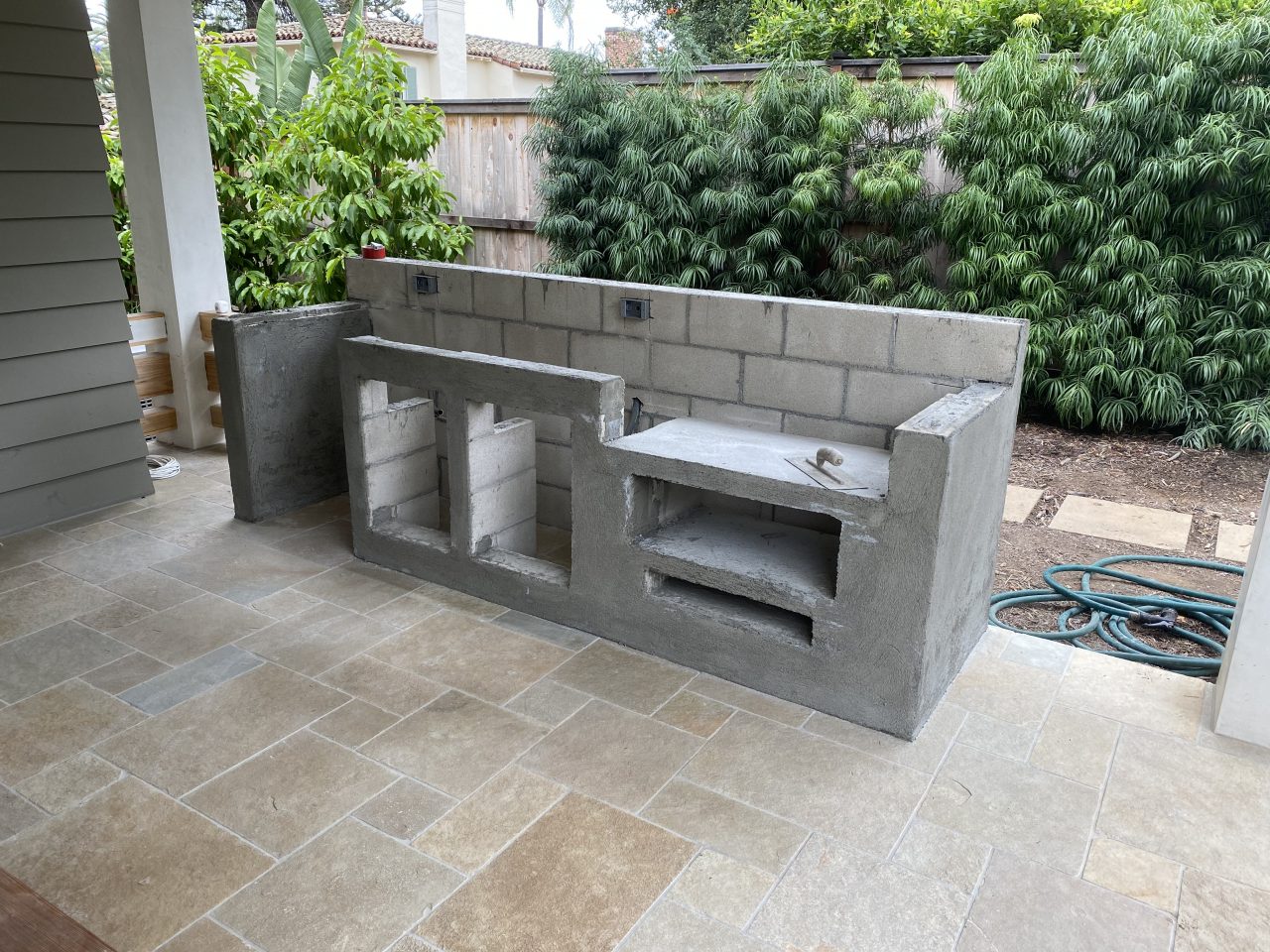 Here it is complete.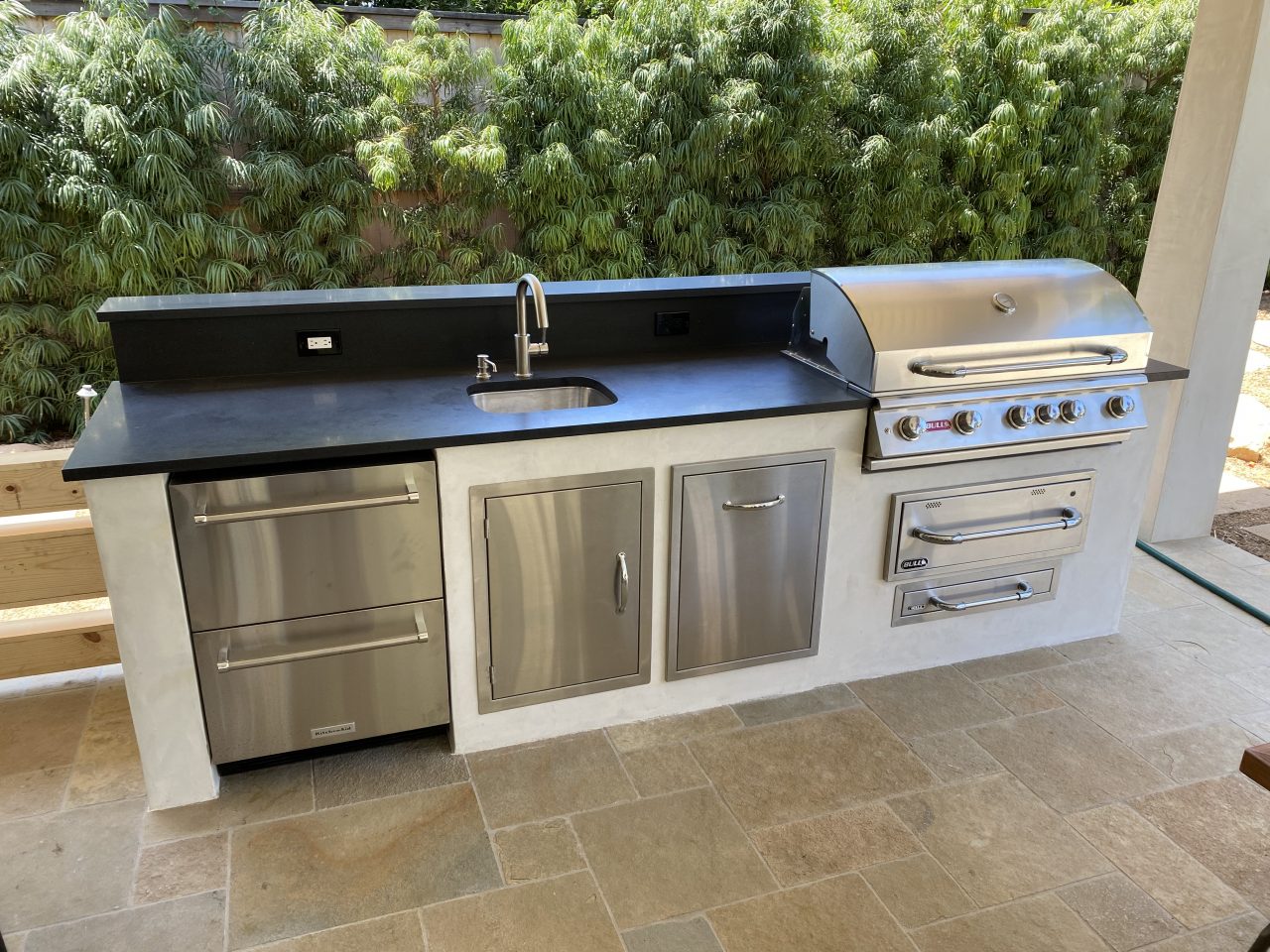 Note the railings on the left side of the counter.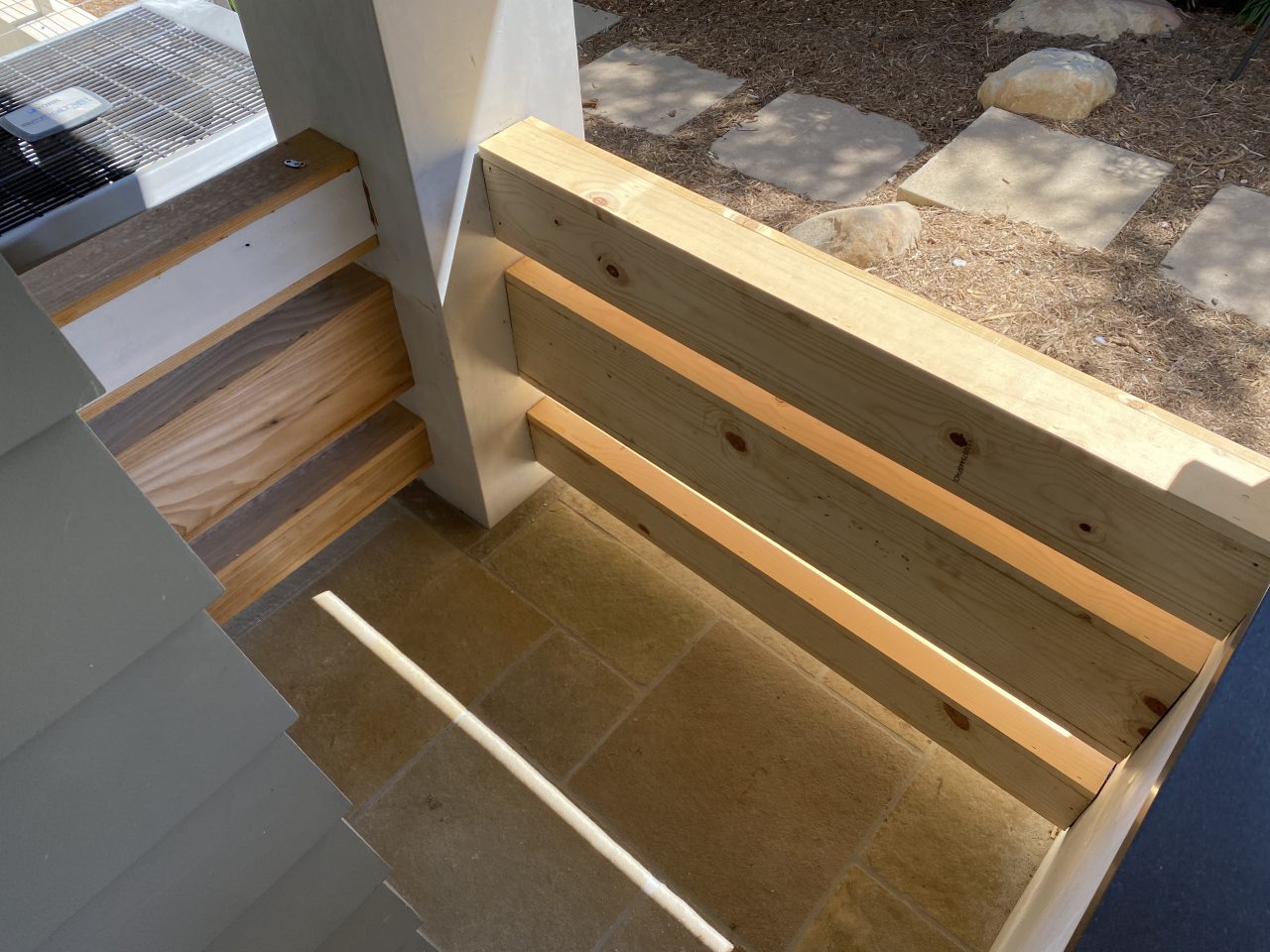 Those are made to look like the other railings in our house, but they are hollow and carry the utilities to the counter, including, electric, gas, water (hot and cold) and a vent line for the sewer connection, which is run through the ground for obvious reasons.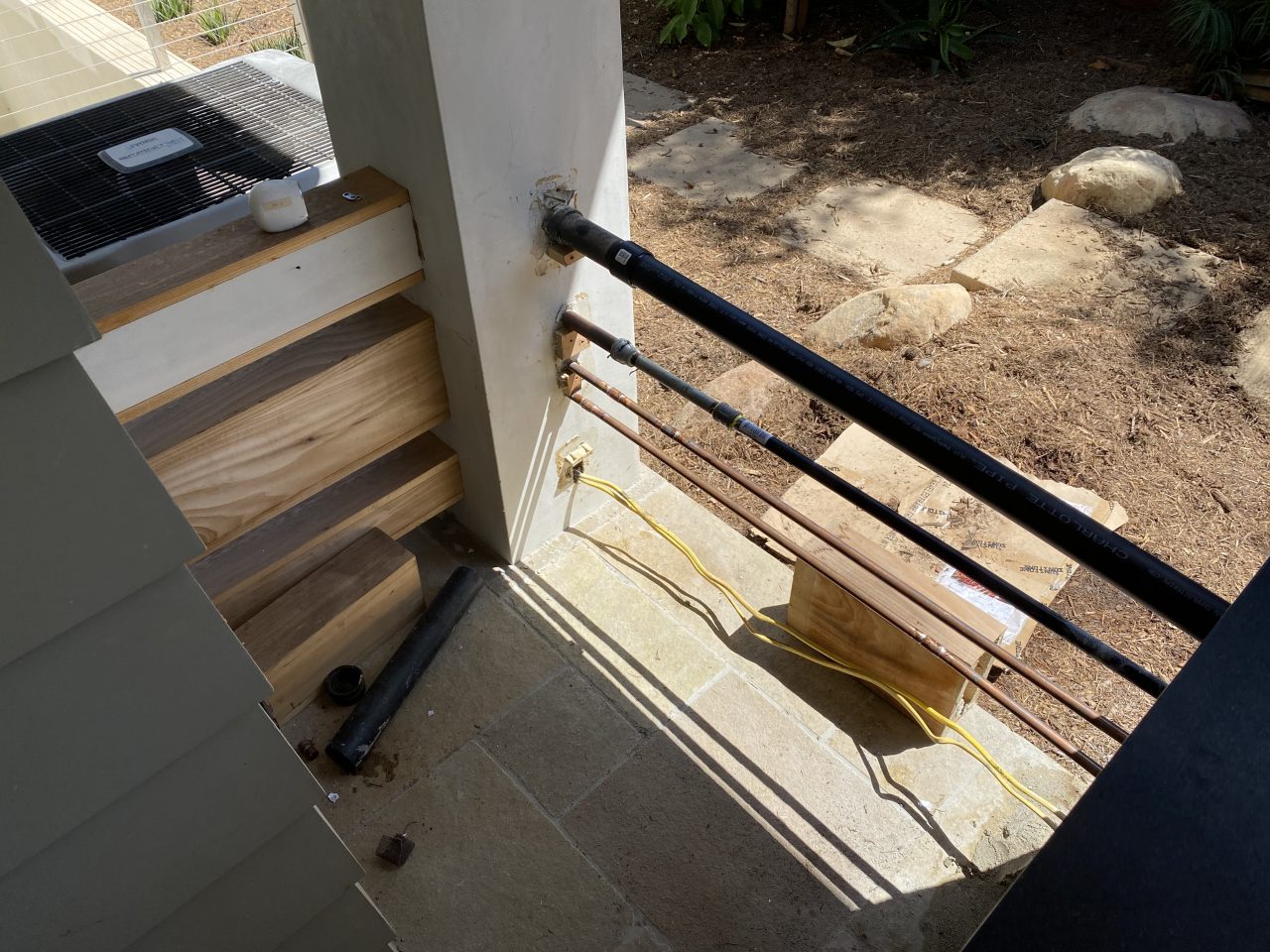 I am glad we planned ahead when building the house to include the utilities for the BBQ counter.