When we built our house, we pre-wired for just about anything we would want to install, including:
Wired network in every room
Speakers in almost any room
Surround sound in three rooms
Centralized AV gear rack in our basement
and
Centralized control of the entire house, including lighting, music, garage doors, door locks, doorbell, HVAC, fireplaces, and alarm system.  I'm probably leaving some things out.
In the last few weeks, we reached a point where we were ready to install all this and high-tech our house; it's been going in bit by bit over the last few weeks.  Here is the rack in our basement that drives everything.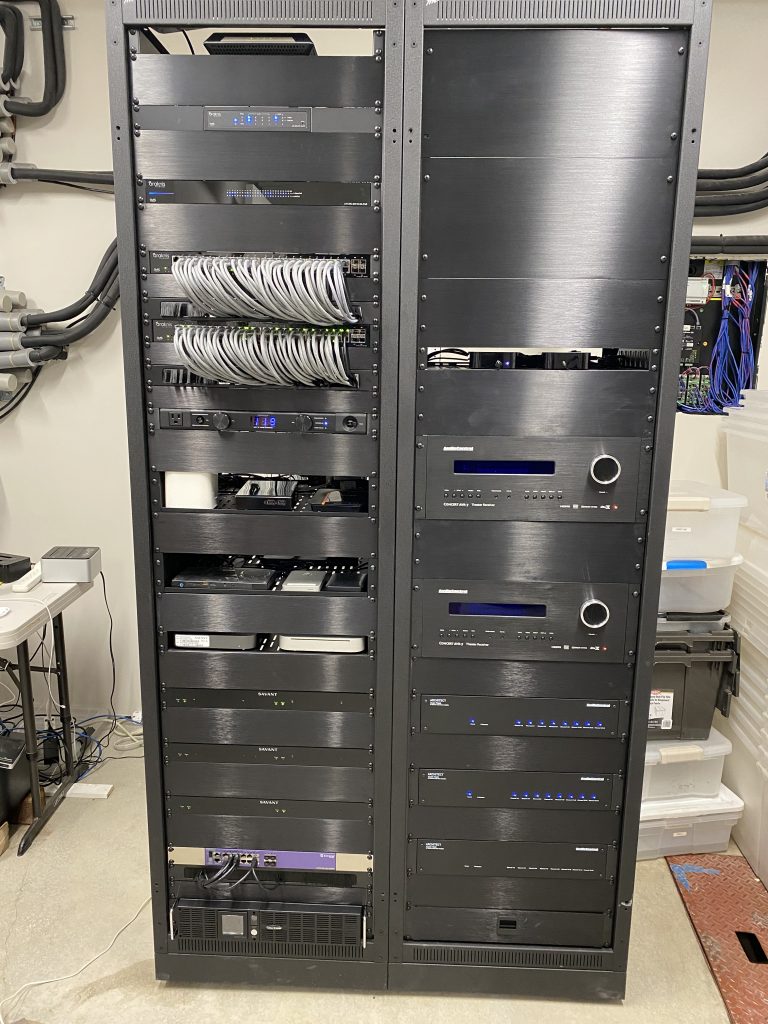 So far:
We are able to play music all over the house through in-ceiling or in-wall speakers in most rooms, from either Spotify, Pandora, a centralized MP3 library, or using Airplay on our Apple devices.
We have nice home theater setups in our family room and rec room
We are able to control our fireplaces via the phone app
Our irrigation system can now be controlled using an app
Our lighting can be controlled using the same home automation app
Lighting can now be controlled on a timer, such as our landscape lighting.  In our front yard, it turns on at sunset and off at sunrise.  This is regardless of the time of year, as it uses an astronomical clock for scheduling.  Our back yard lighting turns on at sunset and off at 11 pm.
We also have a large collection of digitized movies available to play in our home theaters through a central server.
There is still much to do, but this is a good start.