It was finally time for us to wash the outside of the house; it was actually a bit past due.  We wanted to wait until the end of all landscaping work, so we were past any activity that would dirty up the outside of the house again.
And our house was filthy, from all the construction activity and just from 3+ years of a bare dirt lot blowing dirt all around. Take a look at our garage doors.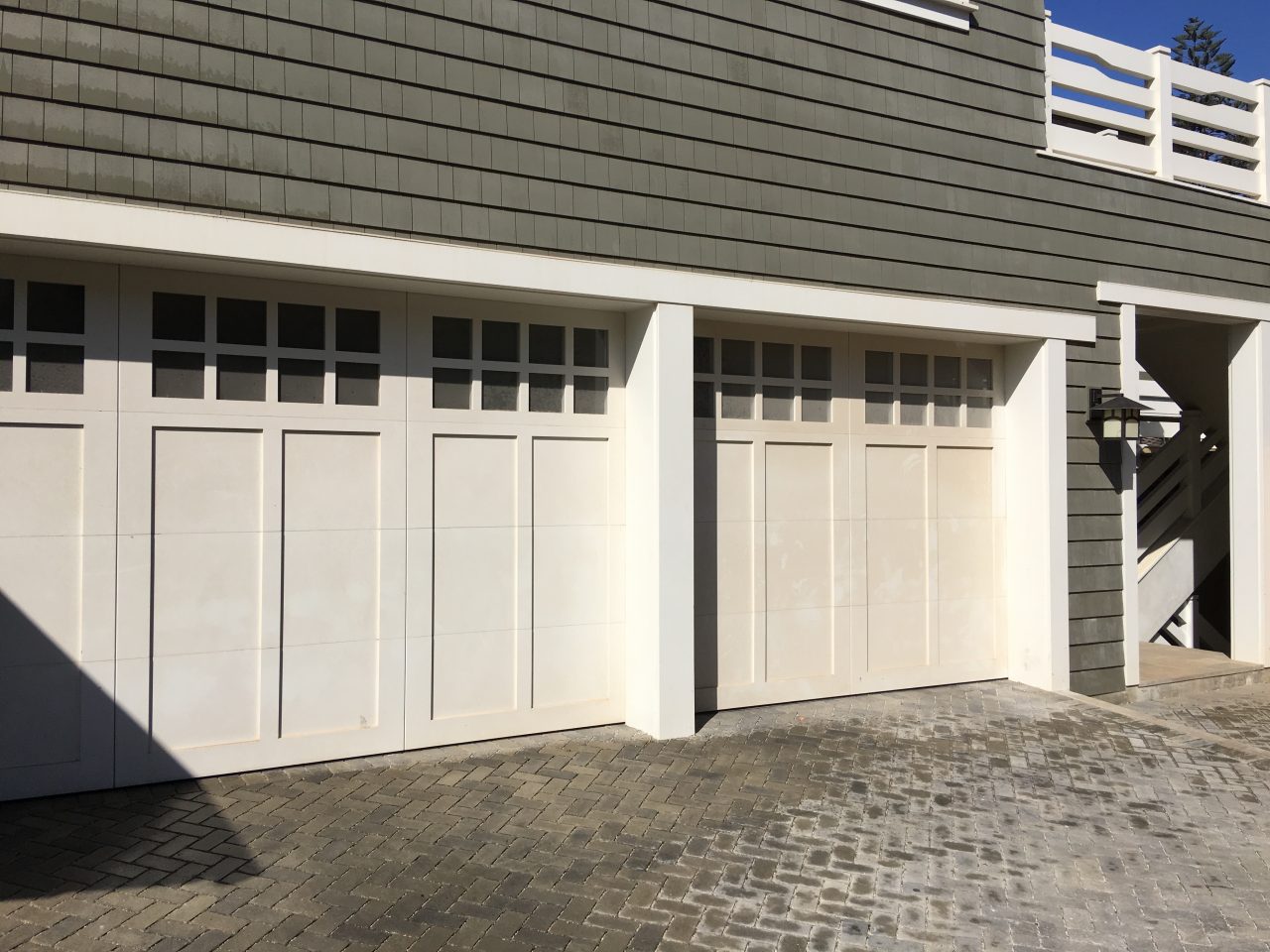 Even the roof was filthy.  The runoff from washing the roof was dark grey, and before we even started, the gutters had a thick layer of dirt in them that had previously come off the roof.
We brought in two teams to wash; one that would power wash the outside of the house, and the other to clean the windows.  The window cleaning had to be done at the same time so as not to let the hard water from the power washing settle on the windows and make them harder to clean.  We probably would have gotten everything done a couple of months ago, but for the difficulty in scheduling two different teams to come on the same day.  Power washers and window cleaners are still really busy due the mess created by the Thomas Fire and debris flow in December 2017.  We finally got them to come together last week.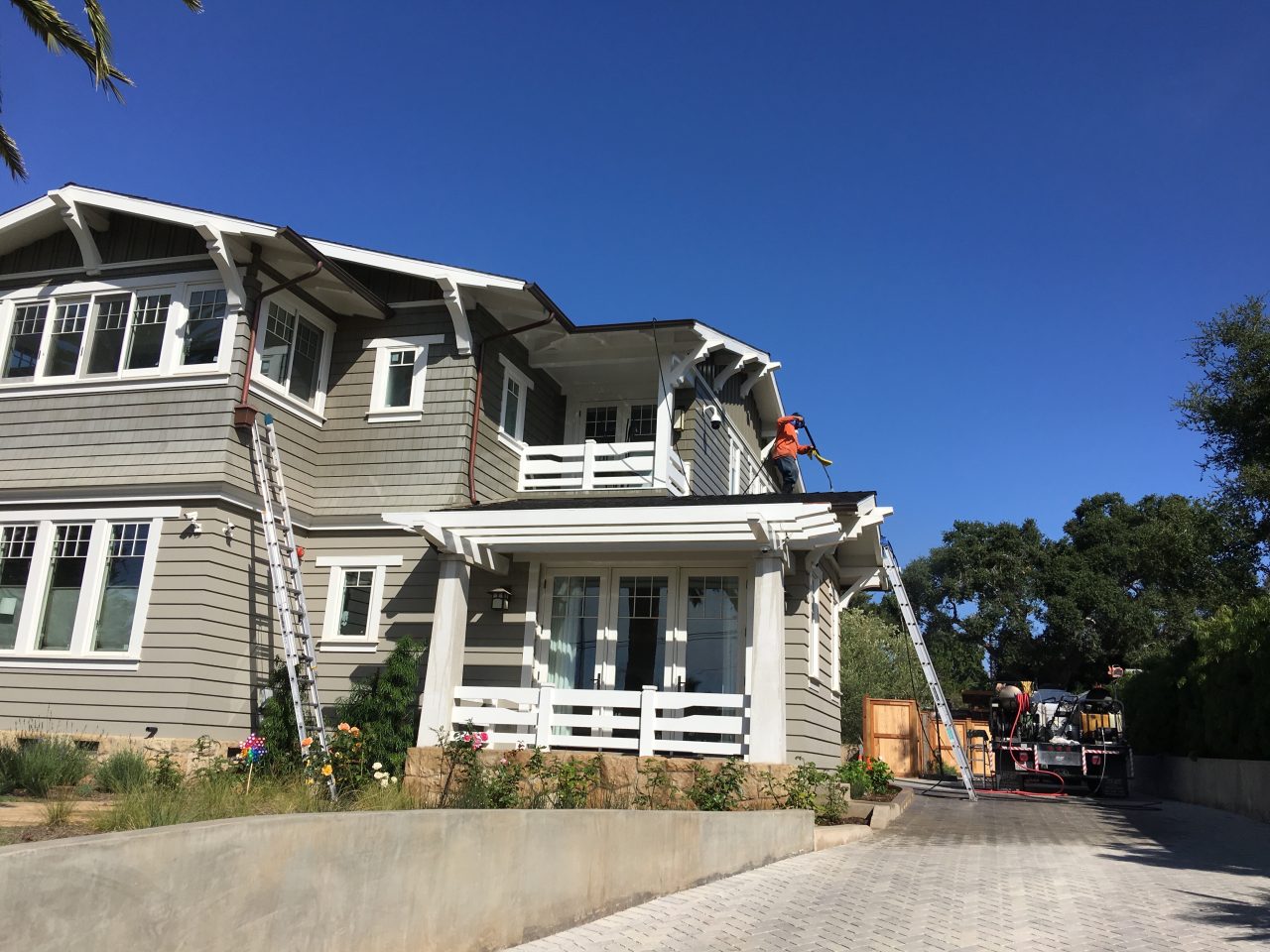 Here is the progression of our garage door cleaning.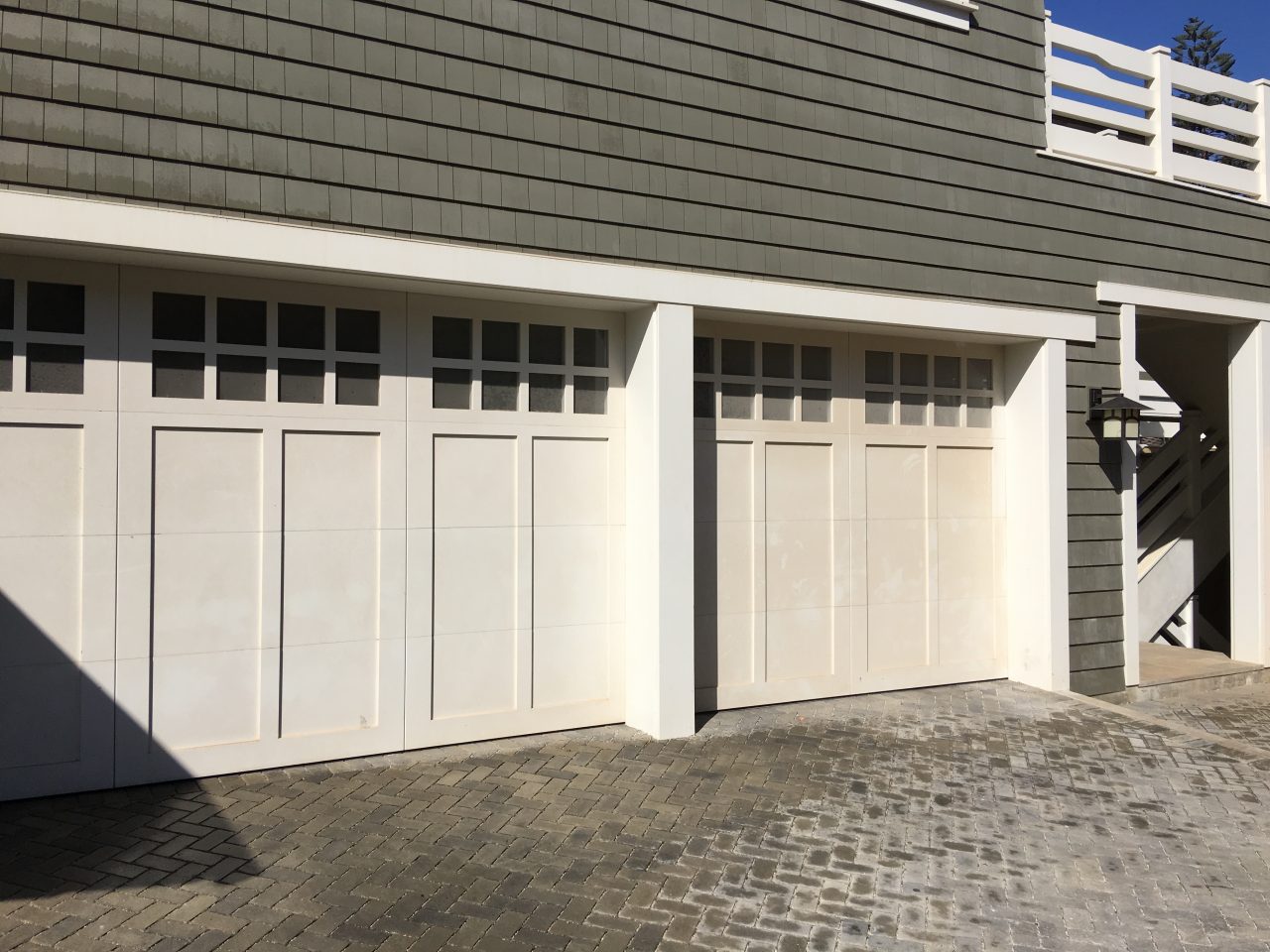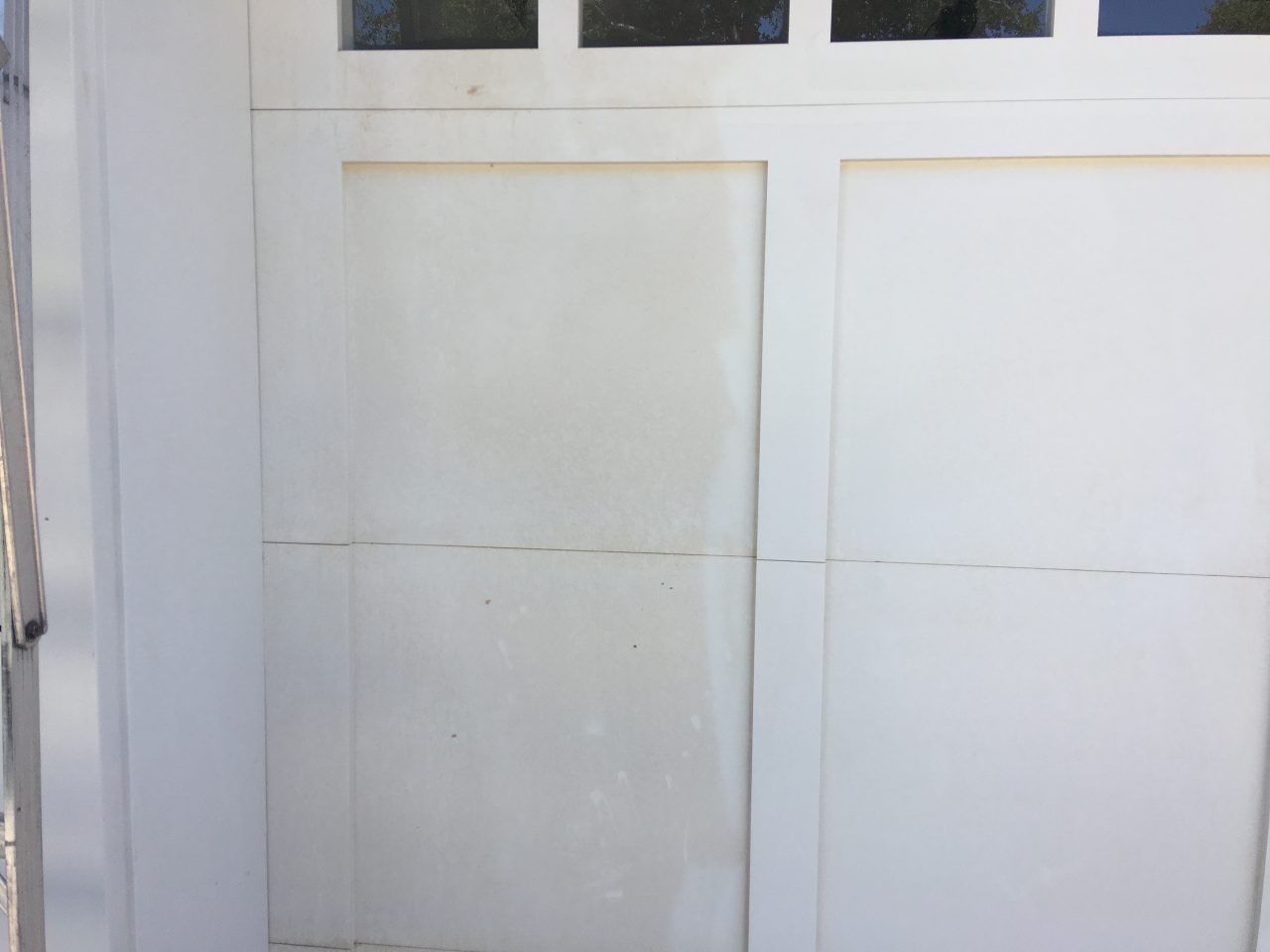 Now the outside of the house looks fabulous.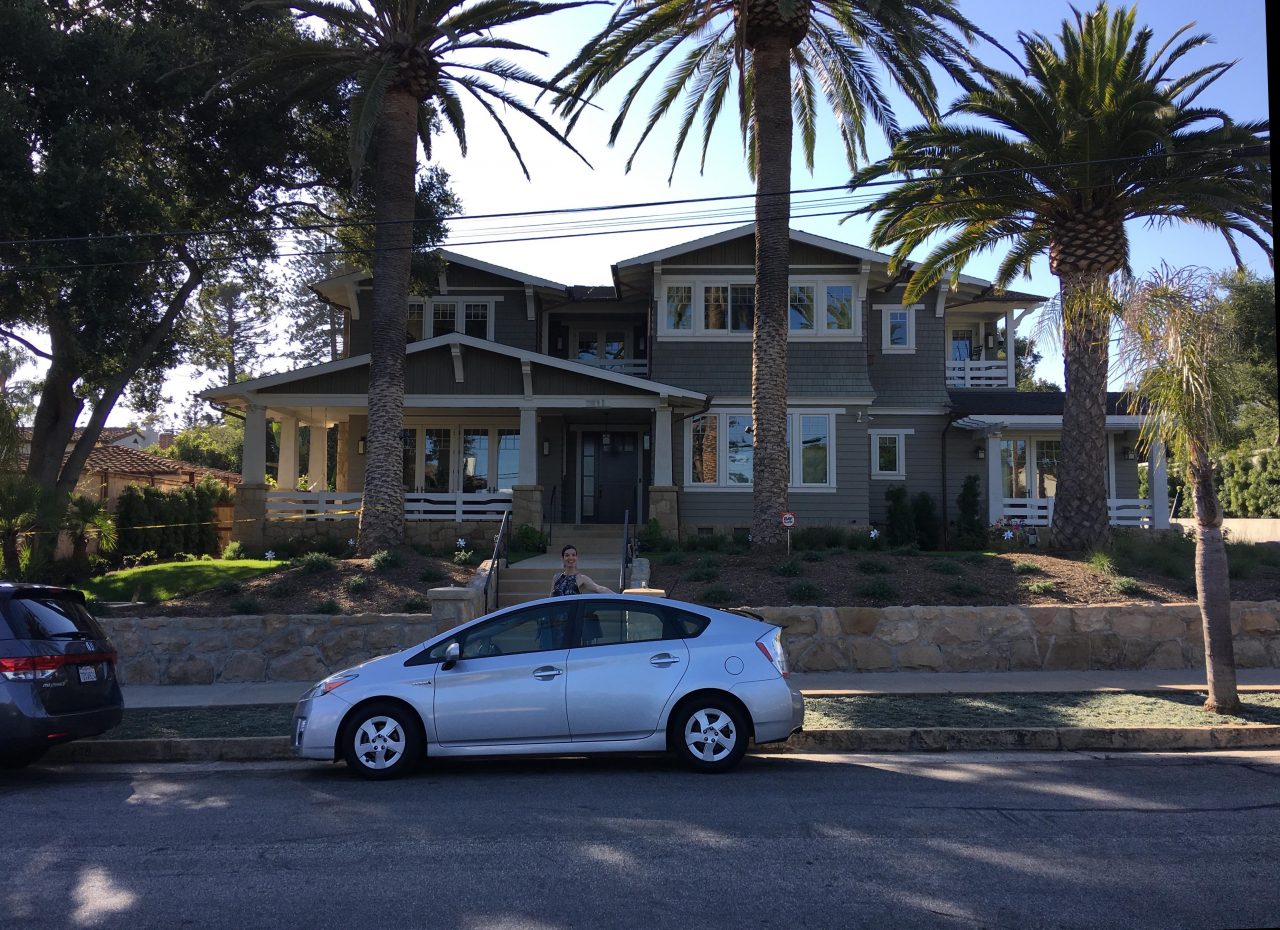 And the windows are so clean it is unbelievable.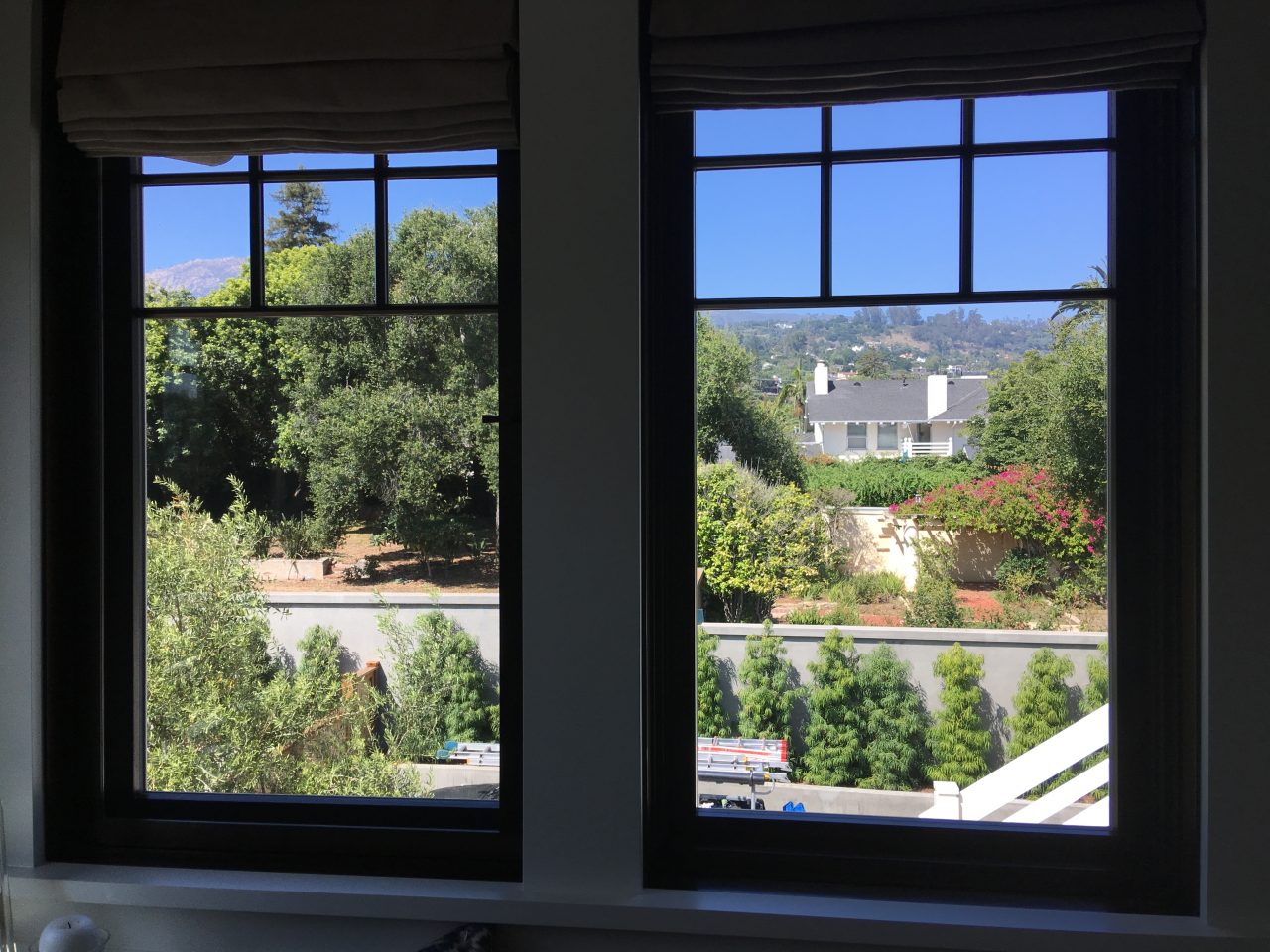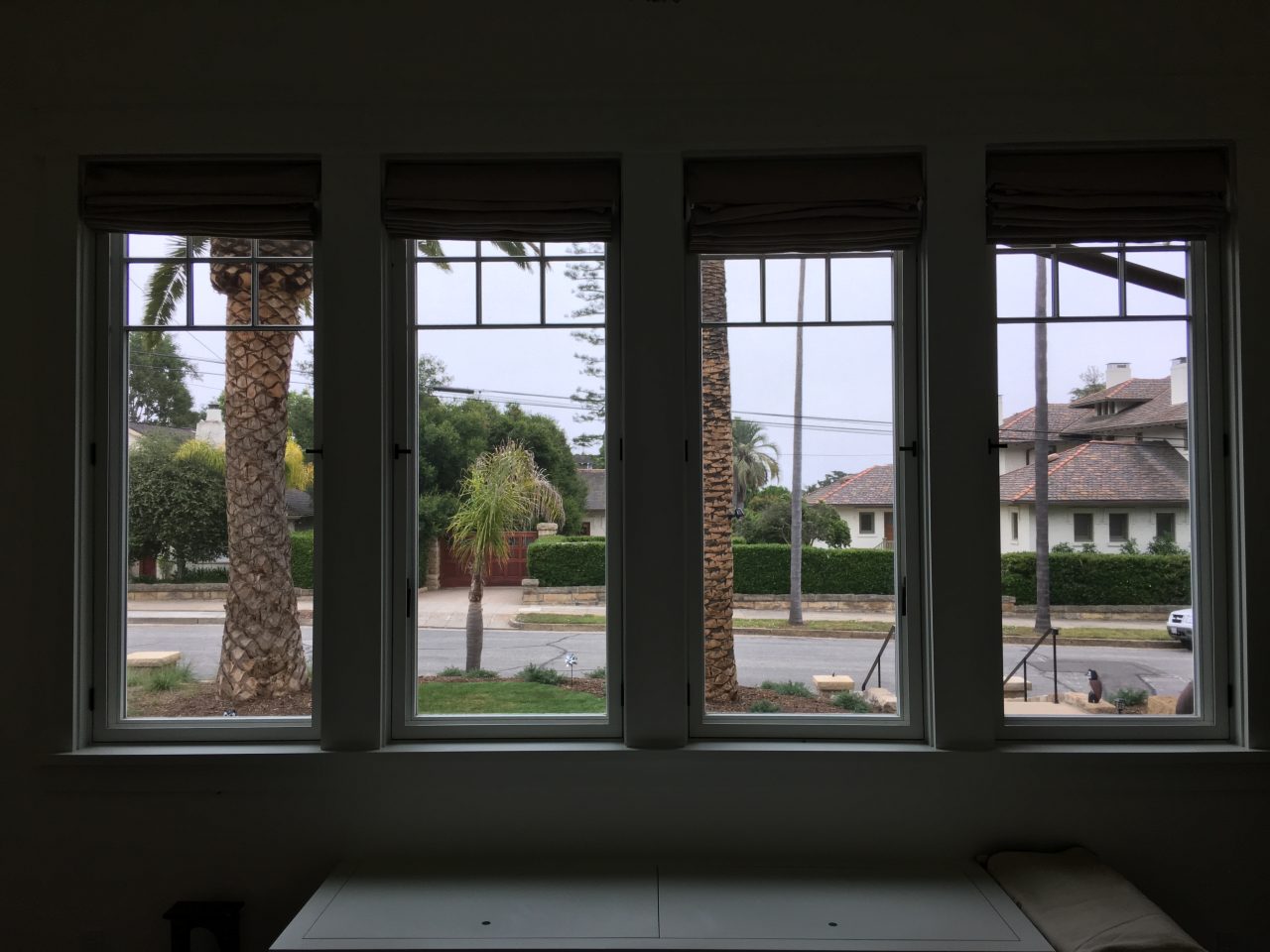 We still have some washing to do outside; the plaster landscape walls have some mud stains on them, and the driveway is still full of the dust from cutting the pavers.  We'll have to do that another day.