We planned on getting a dog, once our landscaping was done.  When we started litter shopping last year, we assumed our landscaping would be done by January.  Well, that didn't happen, but the dog did.  Little Cooper came home with us in early January, and is now 13 weeks old.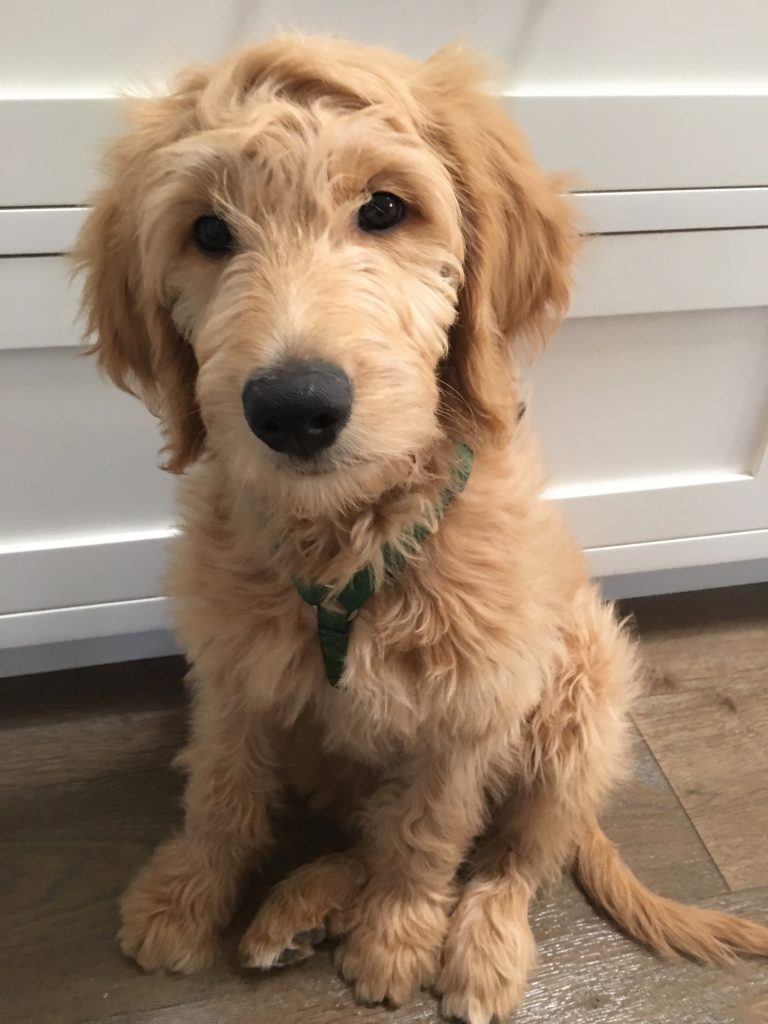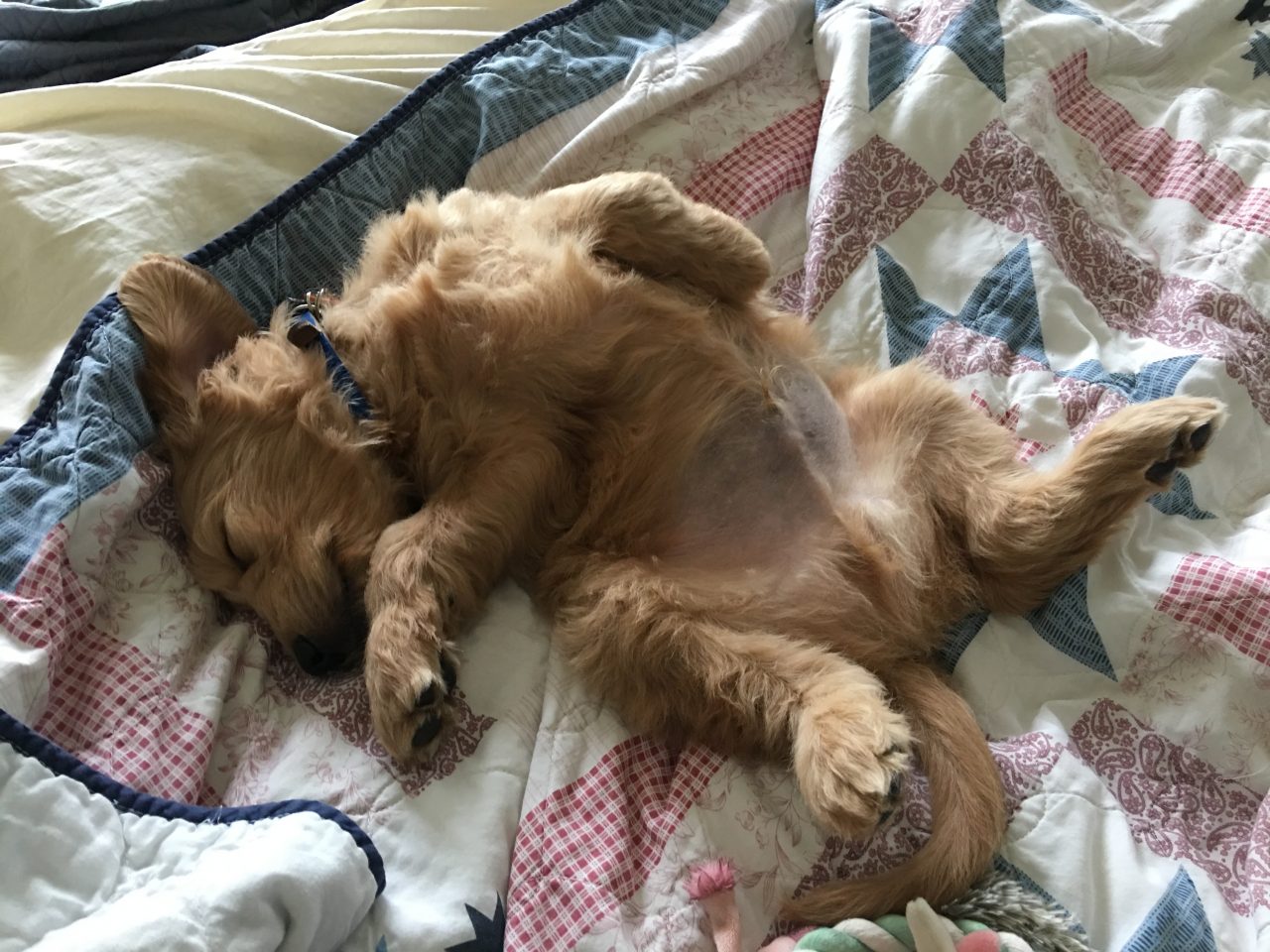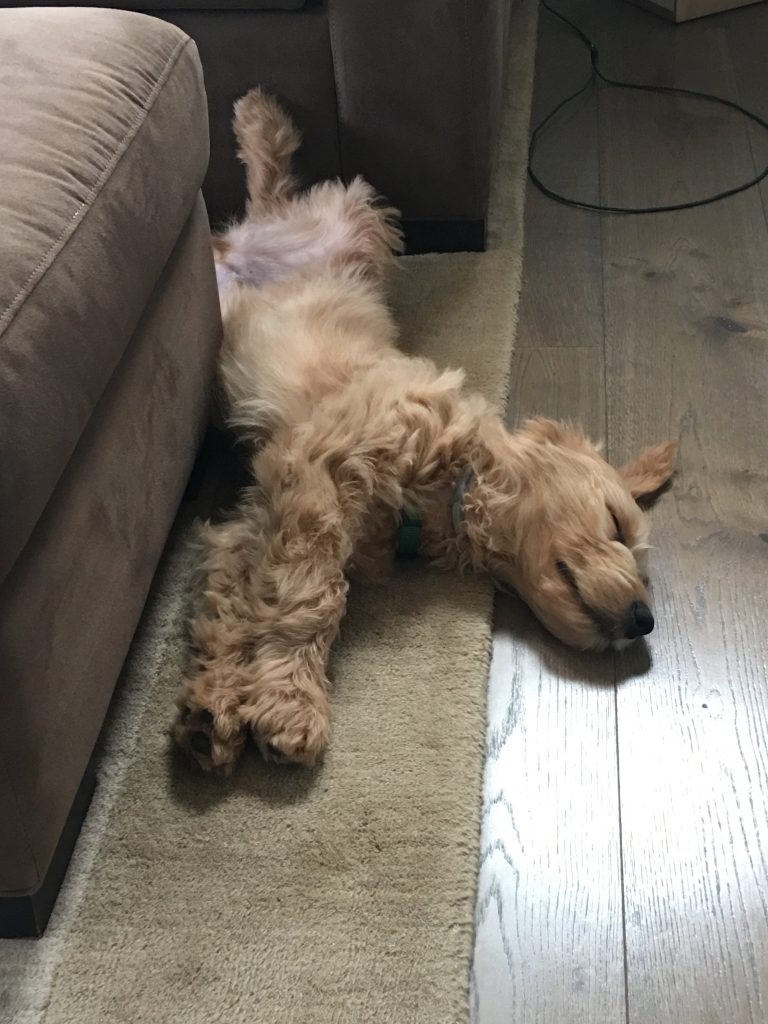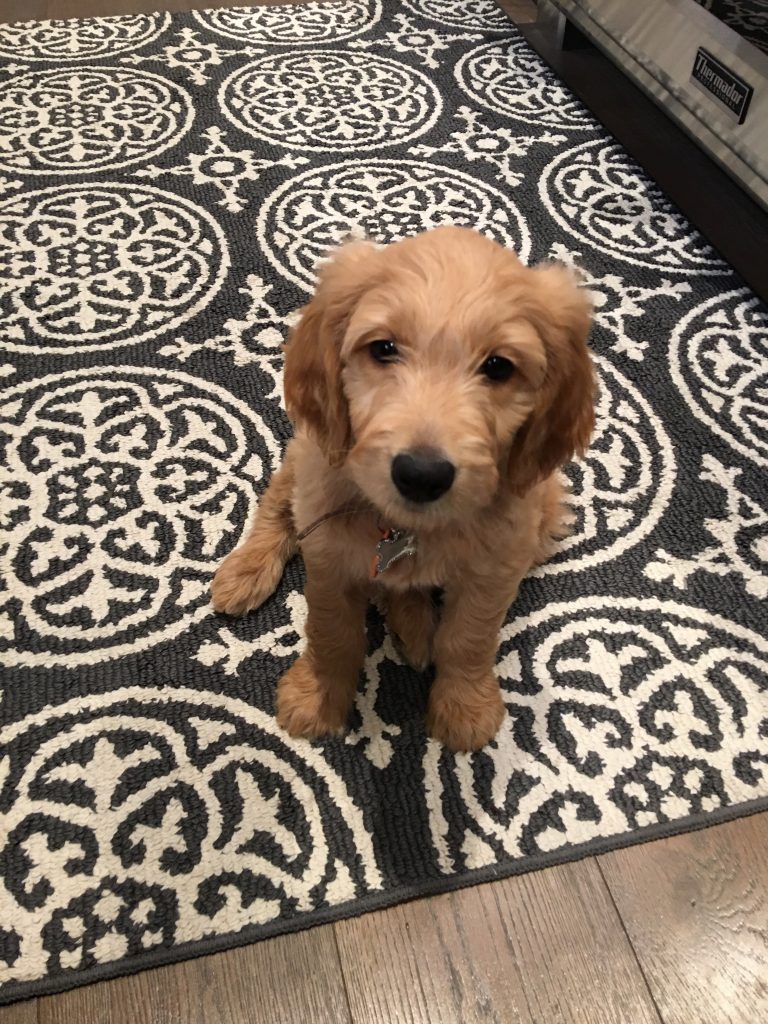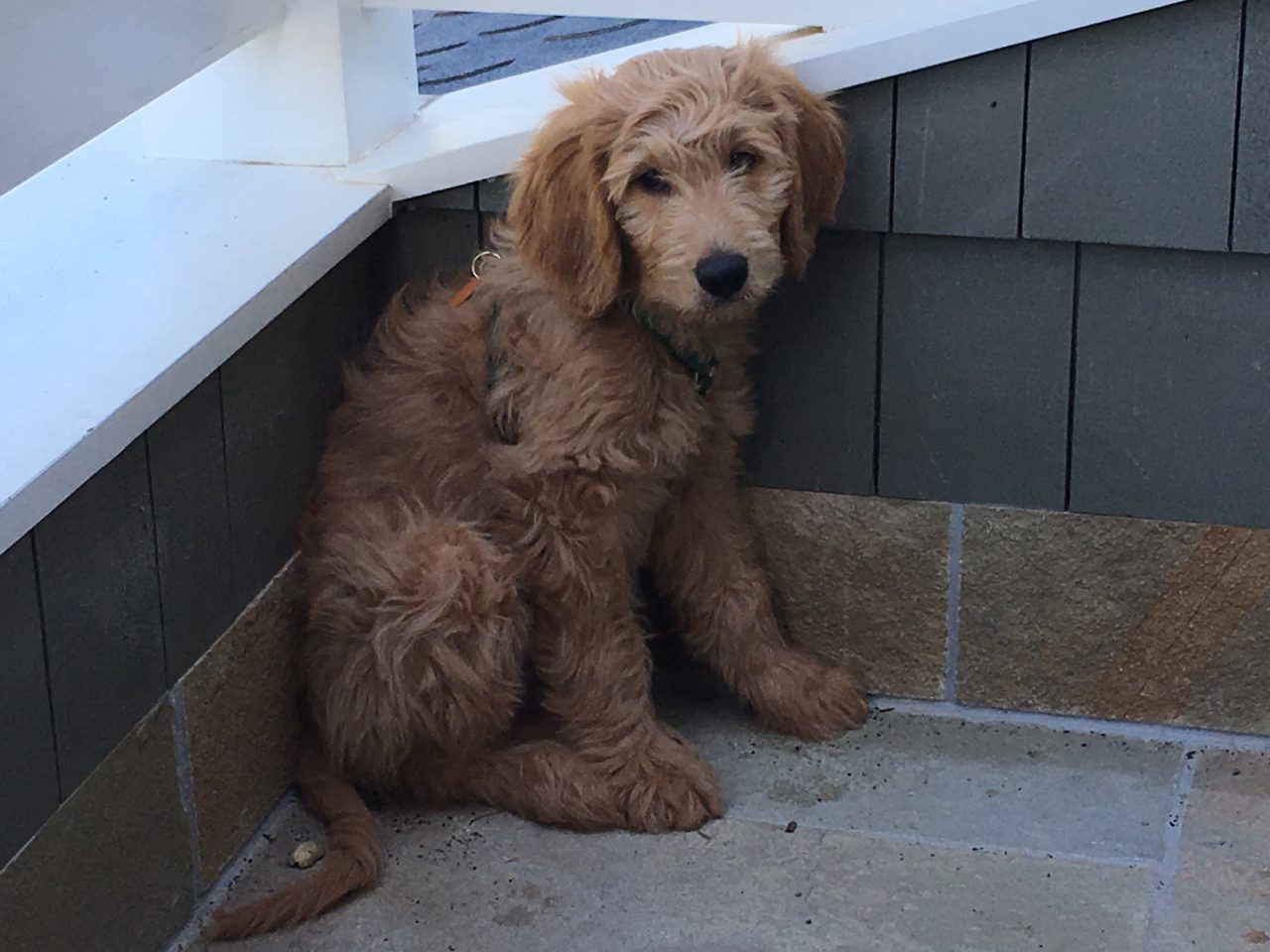 Lucky for us, some neighbors a block away also got a pup about the same time.  We arrange and hour+ play date with her almost every day.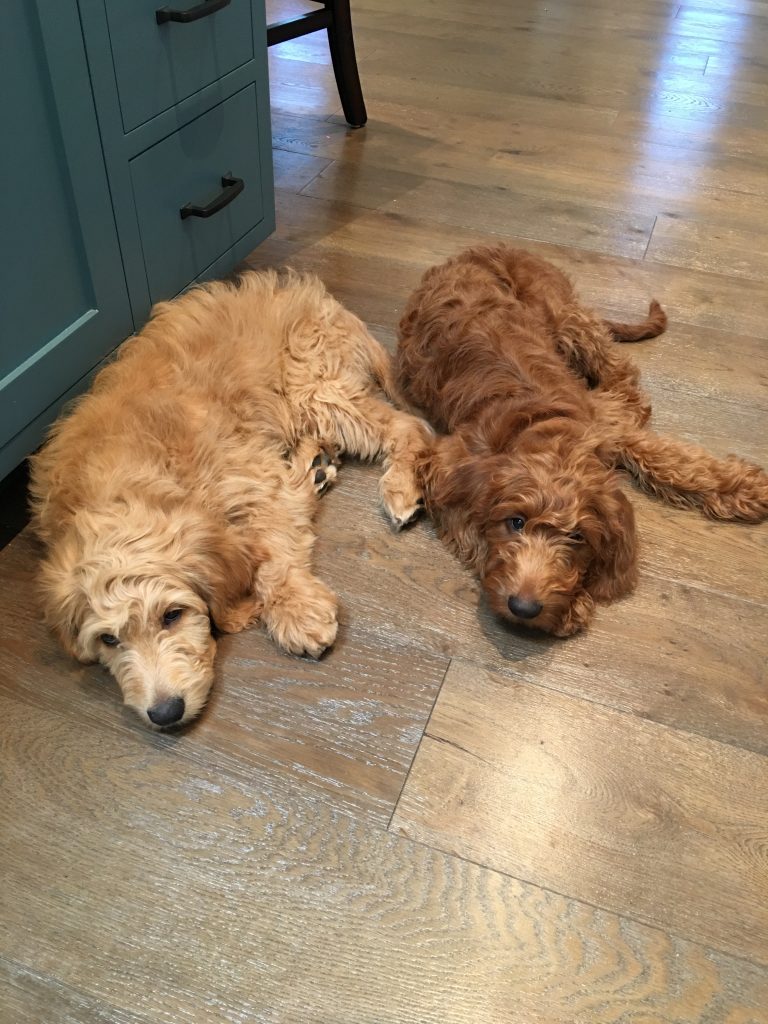 Cooper is a golden-doodle; Olive is a labra-doodle.