We started with a crew of 2-3 guys for the first week or so.  Now they have pulled in additional people and we have 5-6 guys working on the drywall.  The entire second floor is almost done and they are installing the scaffolding to do the upper stairwell ceiling and walls.
Here is the master bedroom.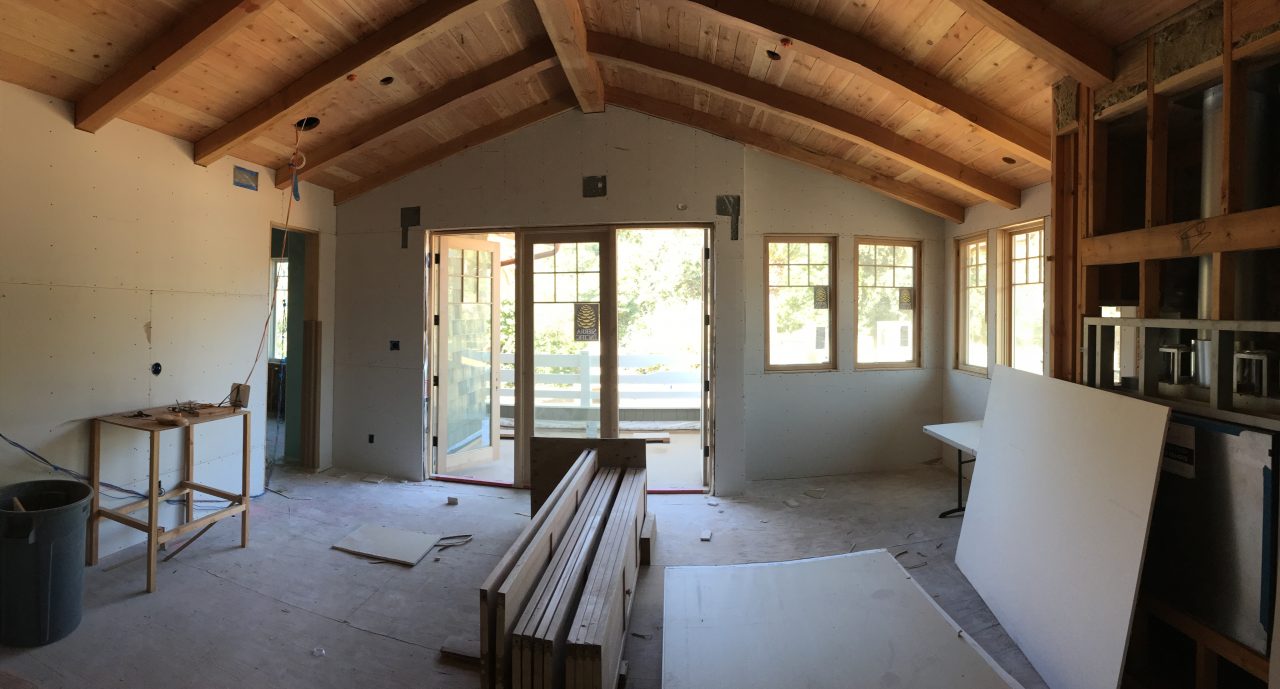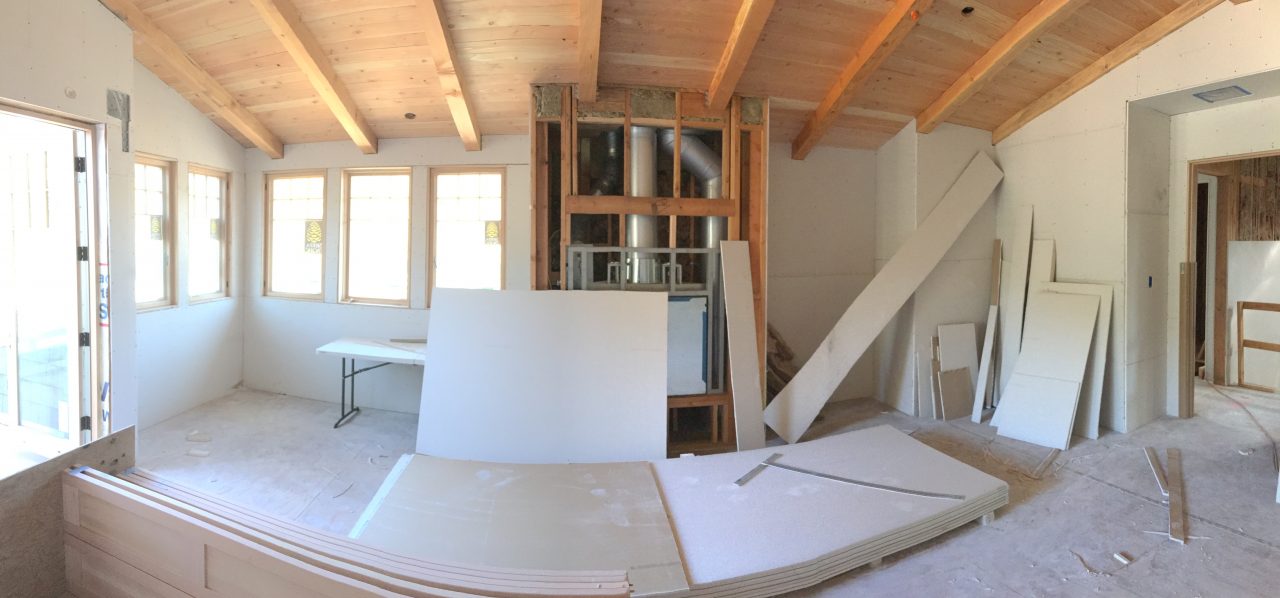 The master closet.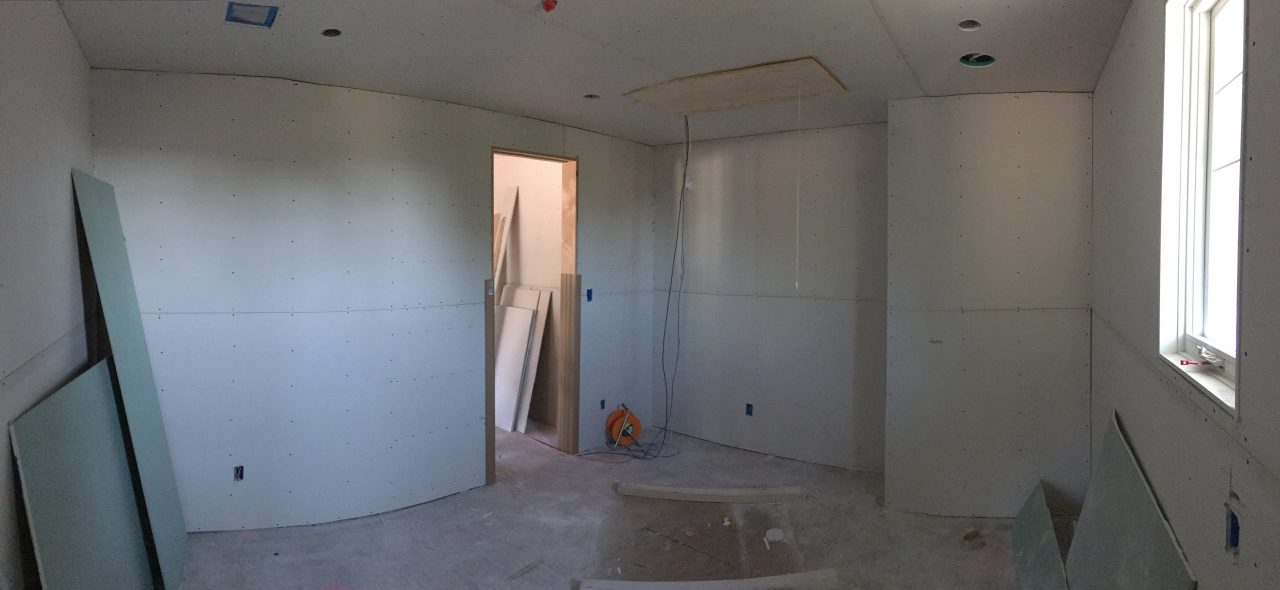 And the master bath.