The stone masons have been busy cutting stone from our pile into 4 inch pieces suitable for skinning the fireplace and raised foundation walls.  They delivered the first drop of the materials last week.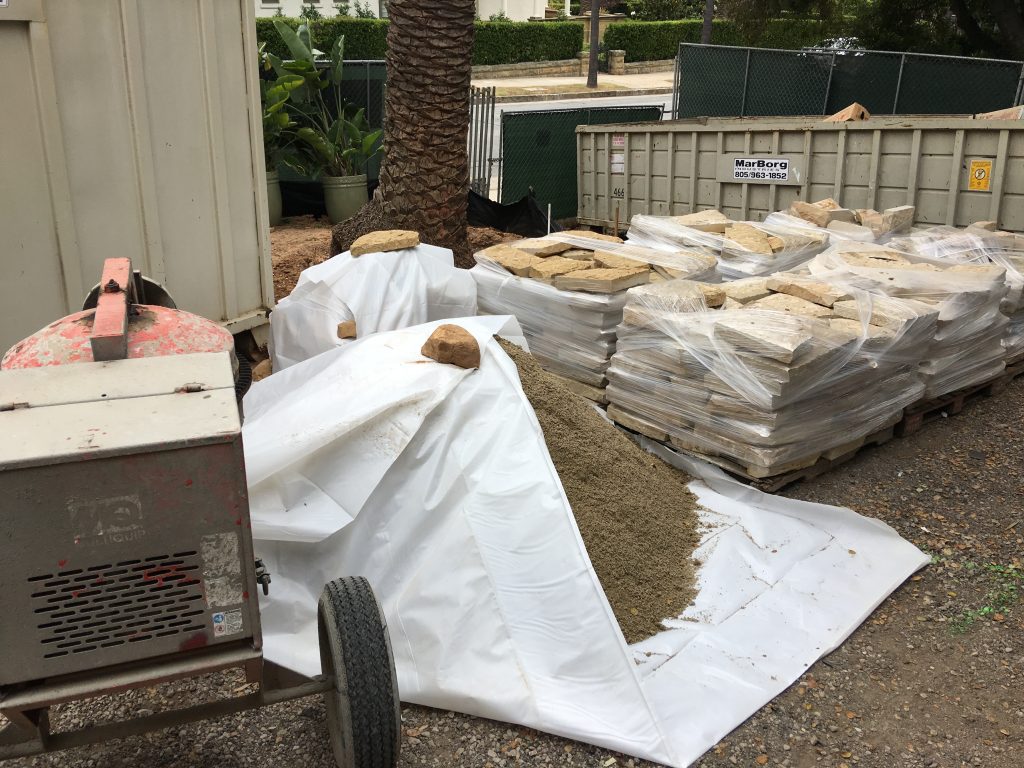 All those nice flat pieces came from the boulders we pulled out of the ground when we excavated our basement.
I gave them some pictures of walls in the neighborhood that look like what we want, for example, this one.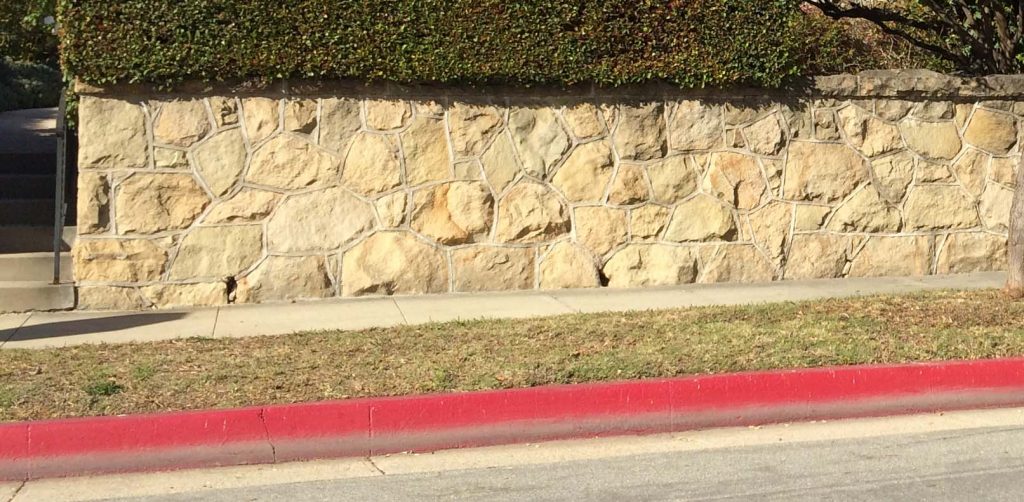 They did a sample on the side of the front porch, which looks pretty nice.